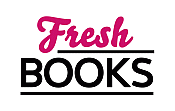 Your August adventures in reading
"Murder strikes in Heavenly, Pennsylvania"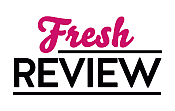 Reviewed by Clare O'Beara
Posted January 8, 2020

An intelligent but gentle murder mystery set in Heavenly, Pennsylvania awaits in A KILLER CAROL. Claire Weatherly runs Heavenly Treasures, the local gift shop, and she is not only stocking up for Christmas but helping to organise a festival. The Amish community around her don't go overboard with gifts and commercialism, but the English folks like to come and buy their hand-made quality goods and foods.
Ruth and Samuel Yoder go around farms delivering pies, but when seniors Daniel and Mary Esch are both found dead in their own kitchen by young carol singers, the newly-married couple are the last people known to have seen them. Detective Jakob Fisher, who avoided taking Amish vows to be a police officer and is also Claire's boyfriend, has to suspect Ruth and Samuel of wrongdoing. Claire can't believe her good friends are capable of murder.
We learn about Ruth's business, the Shoo Fly Bakery, and the talented Samuel's cabinet making firm. Claire lives with her aunt Diane who runs a B&B, but it has little custom during winter. Regular readers of the Amish Mystery series won't need much introduction to the cast, but newcomers should easily be able to fit into this seventh instalment. We also see the respects paid to the deceased, and Jakob lays it on the line that by treating Amish people as suspects in the murders, he is destroying his fragile standing in the community. But presently there isn't anyone else to suspect.
I'm a little disappointed that unlike many cosy mysteries, the action of the conclusion is reported back to our heroine, 'posted in' as it used to be called. Jakob's point of view could have been used to show us the actions instead. The twisted trail of clues, conversations, lies, and envy make it clear that everyone is human, and some resentments are a long time brewing. Laura Bradford's story of A KILLER CAROL is slower paced than some crime stories, entirely in keeping with the location and reduced methods of communication or transport in use. The author raises questions about identity and acceptance of outsiders which are relevant to all communities, particularly around Christmas. Mystery fans keen to read unusual crime stories should enjoy this series.
SUMMARY
Heavenly, PA has been transformed into a Christmas wonderland, and Claire is delighted to celebrate the season...but a fiendish killer has other plans in this all-new installment in the national bestselling series.

As the owner of Heavenly Treasures, the local gift shop, Claire is busier than ever helping her English customers (and even a few of her Amish friends, like Esther and Ben) find the perfect gift for the special people on their shopping list.

Claire makes sure she has time for her boyfriend, Detective Jakob Fisher. But the man, who was raised and then shunned by the Amish over his choice of career, has been unusually secretive lately. She tries not to worry, to trust their relationship, but trying and doing aren't exactly matching up.

Before she can figure out what's going on with Jakob, word comes that Ruth and Samuel Yoder are being questioned in the death of an elderly Amish couple, found murdered not long after the newlyweds were seen leaving the victims' farm. Ruth, in turn, seeks Claire's help in convincing the police that she and Samuel had nothing to do with what happened. But when Claire comes across a cryptic note tucked inside the wedding gift the victims had given the newlyweds no more than an hour before their murder, she finds herself in dire need of a little convincing as well.

Can Claire get to the bottom of things in time to ensure a merry Christmas for all?
---
What do you think about this review?
Comments
No comments posted.

Registered users may leave comments.
Log in or register now!