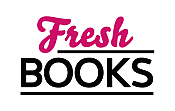 October ushers in great books with holiday themes!
"A lonely kid, a dog, and a search for identity"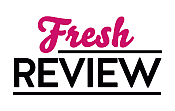 Reviewed by Clare O'Beara
Posted January 8, 2020

Morgan is a nice kid, but lonely. Mom passed away and now there's just stepfather Stan and his new wife Cindee, and Maddy, the senior lady whose house is in the woods. And a stray dog. FREEING FINCH is a novel for every age group from middle grade upwards.
Have you seen the short film, 'The Boy With Green Hair'? I think we all saw this great American parable growing up. Morgan, who gets nicknamed Finch at the start, is similarly different and looking to be accepted in class, and everywhere else in the neighbourhood. Finch is a girl, but her dad saw her born looking like a boy, and can't accept that Finch never felt like a boy. While kids are small they can all wear t-shirt and shorts and nobody questions, but in school Finch wants to be accepted as a girl, and the other kids are starting to query her identity. She's eleven, but not many people can just let her be herself.
Maddy is a wonderful character. As a family friend but not a relative, she helps Finch care for wild animals that get hurt or trapped somehow. Then the day comes that Finch needs to help Maddy, and she's brave enough to do it. While Maddy's in hospital Finch starts to seriously look for her own father. If she can track him down, she can tell him, for one thing, that her mom died. Maybe he'll even want to get to know her.
The stray dog, pitiful at first, turns out to be another excellent creation. He is guarding junk discarded by the family who dumped him. Loyally he holds on to their scent, hoping they'll come back. Meanwhile, anyone will do to feed him. We can draw the parallels. Finch's story – like the dog's – is shown to be just one aspect of kids having a difficult life, with blended families, divorces and constant moves making it tough for other kids, who, after all, don't have a say in their circumstances. I like this aspect as it shows Finch is not the only one with problems and everyone needs some form of help.
The wonderful Ginny Rorby tells us she wrote FREEING FINCH after learning that a retired doctor had changed gender. These days we hear more such stories than in the past, so let's learn and try to understand individuals with all kinds of differences. Ginny Rorby is from Florida and has won the ALA's Schneider Family Book Award. I'm certain there are more awards in her future.
SUMMARY
When her father leaves and her mother passes away soon afterward, Finch can't help feeling abandoned. Now she's stuck living with her stepfather and his new wife. They're mostly nice, but they don't believe the one true thing Finch knows about herself: that she's a girl, even though she was born in a boy's body.
Thankfully, she has Maddy, a neighbor and animal rescuer who accepts her for who she is. Finch helps Maddy care for a menagerie of lost and lonely creatures, including a scared, stray dog who needs a family and home as much as she does. As she earns the dog's trust, Finch realizes she must also learn to trust the people in her life—even if they are the last people she expected to love her and help her to be true to herself.
---
What do you think about this review?
Comments
No comments posted.

Registered users may leave comments.
Log in or register now!