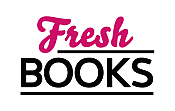 Explore new books in September
"A nosy small town, committee work and double dealings"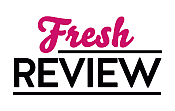 Reviewed by Clare O'Beara
Posted January 8, 2020

Goosebush, Massachusetts is the setting for a cosy mystery which will please anyone who enjoys nosy small towns, committee work and double dealings. Lilly Jayne is one of the senior residents in town and she is part of the Garden Squad the series is named for, so in TILLING THE TRUTH Lilly gets down to earth.
The story gets complicated for me because I hadn't read the first book. Lilly was named as the executor of the will of a local man, Harmon Dane, who died and left some property. His relatives Miranda and Braden Dane want to see it divided sooner rather than later, and want as much value as they can get. Perhaps that is normal, but a beachside strip near the late owner's home is designated for a bird sanctuary. The grumbling beneficiaries of the estate would rather sell or use the land themselves. Tamara O'Connor runs a real-estate firm and beachside property sounds good to her, but she wants to keep the town in line with historic regulations, whereas a newcomer Regan Holland wants to get the contract and inflate prices.
Gladys Preston is a local committee member and somewhat of a wet blanket, but others are for too much progress too fast, so a balance is good. The committee, which includes many of the abovenamed people, takes a democratic approach to town improvement. On the side, some of the town just garden, even in vacant lots, and recycle carefully. Somehow all the conflicting wishes cause a sudden death. Looks a lot like murder.
The story is gently paced in keeping with the general age of the cast. Younger folks are tasked with creating Facebook pages; but Lilly concerns herself with planting late-season impatiens and making the steps to the beach safe. I did get a bit annoyed that so much time is spent discussing property value and we never get told the name of a seabird species. But that is because my interest lies with nature and other readers may not care. We get to see various points of view which relate to modern development; is one acre too much land, if people don't have time to keep up a garden and just prefer a townhouse? Can the older folks keep the young people interested in gardening and growing vegetables like squash? You'll need to keep all the names straight and might even like to use a pen and paper to mark down clues, motives, and relationships. Julia Henry provides plentiful detail in TILLING THE TRUTH to keep gardeners interested.
SUMMARY
It's August in Goosebush, Massachusetts, and go-getter retiree Lilly Jayne and her youthful senior pals show no sign of slowing down during the lazy days of summer. But when murder mows over a pesky local, could a Garden Squad member be nurturing a deadly second act?

While Lilly digs into a town beautification project, her friend Tamara O'Connor has greater concerns than well-pruned geraniums. The real-estate firm owner hasn't been shy about blaming perennial grouch Gladys Preston for thwarting her many attempts to sell off a beautiful beachside property. But accusations fly when Gladys is suddenly found dead—and Tamara is caught standing over the body with a bloody weapon in her hand . . .

As Tamara becomes the prime murder suspect, Lilly and the Garden Squad ladies set out to prove that someone planted the evidence. With a potpourri of alarming clues scattered around Goosebush, cracking this case means confronting a calculating culprit with a penchant for cutting down anyone who gets in the way . . .
---
What do you think about this review?
Comments
No comments posted.

Registered users may leave comments.
Log in or register now!