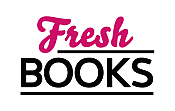 Explore new books in September
"Scientific endeavours in the Regency days are the background to murder most foul"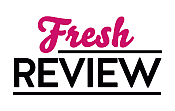 Reviewed by Clare O'Beara
Posted January 8, 2020

The third Wrexford and Sloane mystery set in Regency London brings trials and tribulations. No modestly behaved young lady should see murdered men and the innards of Newgate Gaol. Charlotte Sloane may be well born, but in MURDER AT KENSINGTON PALACE she moonlights as male cartoonist A.J. Quill. Political and satirical cartoonists were the paparazzi of the day, lampooning the famous, mocking the rich.
The Earl of Wrexford is party to Charlotte's secret. As he often enjoys figuring out crimes, Sherlock Holmes style, the lady accompanies him to make sketches, dressed as a street lad. The Bow Street Runners refer to this urchin as Phoenix. Wrexford has no intention of getting involved when the older of twin brothers is foully murdered in Kensington Gardens after spending an evening at the Royal Society science gathering. But Charlotte is stricken because Cedric, the Baronet who has been stabbed, is her cousin. The younger twin Nicholas is the main suspect, but she's sure he could not be responsible. Wrexford arranges for Charlotte to visit her relative in Newgate and then the pair of them decide to investigate.
The author Andrea Penrose has taken care to give her resourceful heroine a degree of liberty not enjoyed by all gently-born women. As a widow, Charlotte is responsible for her own household and person, but she is not so wealthy as to have endless impecunious suitors. She can receive gentlemen callers without much comment, though an Earl's presence would certainly be noted. She doesn't have too many social obligations, so she can attend crime scenes, and her staff, the biggest gossips, are minimal.
We learn about female scholars or Bluestockings, but the scientific minds of the day are almost all men, with the Royal Society, Royal Institution, Royal Botanic Gardens and a gathering of experimenters called the Eros Society mentioned. At this time people were still handling dangerous chemicals, and I always feel inclined to shout "No, don't do that!" when I read of someone rolling beads of mercury around his hand. Other well-off men experimented with electricity or botany for hobbies, enjoying the attention and stature this conferred while making discoveries for their own sake. Against this well-drawn background our intrepid detectives sally forth to ask questions and notice details, match hats and match wits with the Ton. This enjoyable adventure MURDER AT KENSINGTON PALACE will make the series many new friends. Anyone who likes to read historical crime will be rewarded by this well-researched mystery.
SUMMARY
Wrexford and Sloane must unravel secrets within secrets--including a few that entangle their own hearts--when they reunite to solve a string of shocking murders that have horrified Regency London . . .

Though Charlotte Sloane's secret identity as the controversial satirical cartoonist A.J. Quill is safe with the Earl of Wrexford, she's ill-prepared for the rippling effects sharing the truth about her background has cast over their relationship. She thought a bit of space might improve the situation. But when her cousin is murdered and his twin brother is accused of the gruesome crime, Charlotte immediately turns to Wrexford for help in proving the young man's innocence. Though she finds the brooding scientist just as enigmatic and intense as ever, their partnership is now marked by an unfamiliar tension that seems to complicate every encounter.

Despite this newfound complexity, Wrexford and Charlotte are determined to track down the real killer. Their investigation leads them on a dangerous chase through Mayfair's glittering ballrooms and opulent drawing rooms, where gossip and rumors swirl to confuse the facts. Was her cousin murdered over a romantic rivalry . . . or staggering gambling debts? Or could the motive be far darker and involve the clandestine scientific society that claimed both brothers as members? The more Charlotte and Wrexford try to unknot the truth, the more tangled it becomes. But they must solve the case soon, before the killer's madness seizes another victim . . .
---
What do you think about this review?
Comments
No comments posted.

Registered users may leave comments.
Log in or register now!