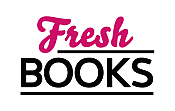 Explore new books in September
"A guide to escaping a care home - but not safely"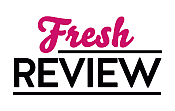 Reviewed by Clare O'Beara
Posted November 21, 2019

Nevada Barr is best known for her increasingly violent series about Anna Pigeon, National Park Ranger. Starting as murder mysteries set in the outdoors, they escalated to become tales of outwitting one murderous maniac after another. Put all that aside when you approach WHAT ROSE FORGOT. This standalone novel pits a senior lady against a care home and unscrupulous relatives – if she has got it right, that is. Rose is confused.
Beginning with Rose Dennis waking up after some drugs wear off, we meet this lady at a hugely vulnerable time in her life. She doesn't know at first who or where she is, her mind fogged by the medicine. Her beloved husband died and she appeared to go downhill fast with grief, and somebody or other seems to have thought it best to confine her. Rose stays quiet and overhears a nurse murmuring that her relatives don't expect her to last a week. That's it. She becomes determined to escape, and once out – wearing a hospital gown – to stay free and resume her normal life.
Full marks to any author for depicting seniors as people still vibrant, caring and skilled. In this case, Rose used to be an artist and has creative insights. Too many books only depict younger fitter adventurers, ignoring a large slice of the population. I enjoyed seeing the generation gap work in Rose's favour, when her granddaughter Mel becomes a confidant and partner – but of course, this puts the wonderful Mel in danger. This is a crime story, and malignant forces are bound to be hunting down the escaped patient.
Not everyone will love this tale. The vagueness and amnesia persist and while this gives Rose a reason to piece her own backstory together, aided by her sister Pauline and Mel, the fog slows down the action and makes it harder to accept that a frail lady could do all the stunts Rose pulls. We meet strong language, stabbings, shootings, and other violence, so Nevada Barr's trademarks are generally present. Her loyal readers will doubtless want to give the latest thriller a try, but new readers should make their minds up based on the storyline. I'm glad I've read WHAT ROSE FORGOT, and I'll be interested to see what direction Nevada Barr will take next.
SUMMARY
Rose Dennis wakes up in a hospital gown, her brain in a fog, only to discover that she's been committed to an Alzheimer's Unit in a nursing home. With no memory of how she ended up in this position, Rose is sure that something is very wrong. When she overhears one of the administrators saying about her that she's "not making it through the week," Rose is convinced that if she's to survive, she has to get out of the nursing home. She avoids taking her medication, putting on a show for the aides, then stages her escape.
The only problem is—how does she convince anyone that she's not actually demented? Her relatives were the ones to commit her, all the legal papers were drawn up, the authorities are on the side of the nursing home, and even she isn't sure she sounds completely sane. But any lingering doubt Rose herself might have had is erased when a would-be killer shows up in her house in the middle of the night. Now Rose knows that someone is determined to get rid of her.
With the help of her computer hacker/recluse sister Marion, thirteen-year old granddaughter Mel, and Mel's friend Royal, Rose begins to gather her strength and fight back—to find out who is after her and take back control of her own life. But someone out there is still determined to kill Rose, and they're holding all the cards.
---
What do you think about this review?
Comments
No comments posted.

Registered users may leave comments.
Log in or register now!