"A Look Inside the story of Dracula!"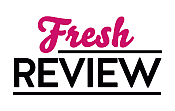 Reviewed by Gabrielle Lee
Posted November 11, 2019

DRACUL by Dacre Stoker and J.D. Barker is an intriguing story about how a young man's journey against the dark begins. As a child, a sickly Bram is taken care of by a wonderful nanny who disappears from his life unexpectantly one day. Later his sister Matilda gives him some information that will take them to a world that they never dreamed existed. This story gives us journal entries and insights into the inspiration to the famous story of Dracula. It seems that their beloved nanny had many secrets that pull at Bram's curiosity and help to begin his adventures. I am a big fan of Bram Stoker's work, and it was nice to get to see what might have inspired his famous story.
I enjoyed meeting all the characters in this world and felt as if I was revisiting the original novel at times. This book begins as Bram is locked in a tower and decides to write down all that has happened in his life so far, so much goes on in this book. Bram and his family are subject to the evil of Dracula and must find a way to survive. I also enjoyed the epilogue and author's notes at the end of the book. There is more information for those that enjoy the behind the scenes look at authors and their books.
The authors do a nice job of creating the atmosphere and an engaging story. I was quickly lost in the narrative and found a few twists that I did not see coming. If you enjoy the original novel of Dracula, this is a nice addition to the story. It gives readers many ideas to think about and puts some of the original story in a new perspective. Readers are treated to the Stoker family and how it all began. It is nice to see the love and that they all share and how they all stand by each other through it all. Dracul is a good book to add to one's collection of vampire stories and a nice way to explore the lore of Dracula.
Learn more about Dracul
SUMMARY
The prequel to Dracula, inspired by notes and texts left behind by the author of the classic novel, Dracul is a supernatural thriller that reveals not only Dracula's true origins but Bram Stoker's—and the tale of the enigmatic woman who connects them.
It is 1868, and a twenty-one-year-old Bram Stoker waits in a desolate tower to face an indescribable evil. Armed only with crucifixes, holy water, and a rifle, he prays to survive a single night, the longest of his life. Desperate to record what he has witnessed, Bram scribbles down the events that led him here...
A sickly child, Bram spent his early days bedridden in his parents' Dublin home, tended to by his caretaker, a young woman named Ellen Crone. When a string of strange deaths occur in a nearby town, Bram and his sister Matilda detect a pattern of bizarre behavior by Ellen—a mystery that deepens chillingly until Ellen vanishes suddenly from their lives. Years later, Matilda returns from studying in Paris to tell Bram the news that she has seen Ellen—and that the nightmare they've thought long ended is only beginning.
---
What do you think about this review?
Comments
No comments posted.

Registered users may leave comments.
Log in or register now!