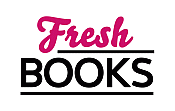 December's Must-Reads: Top Books to Close Out the Year with a Bang
"For those that enjoy a little humor with their horror."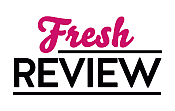 Reviewed by Gabrielle Lee
Posted November 11, 2019

For HAPPY DEATH DAY & HAPPY DEATH DAY 2U by Aaron Hartzler, I must admit that I have seen the movies prior to reading the novel, so I pretty much knew all the characters and everything that was going to happen. But, by no means does that make this story or novel bad. I thoroughly enjoyed the movie and enjoyed the novels as well. Albeit, this was one of the rare times that I liked the movie better than the book. I felt the book was just a simple novelization of the movie almost, rather than a substantial novel that creates and connects the plot and characters. That it was almost a screenplay from a movie rather than a book to be made into a movie.
That being said, it was an interesting horror twist on the old "groundhog day" trope and had some fun similarities to another horror comedy show, "Scream Queens". The story has many great aspects from some actual thrilling sequences, to comedic college and sorority interactions. With some compelling and interesting characters, it balances regular stereotypes with dynamic and developing characters.
Although, I felt that the novel did add too much detail at some points, which I felt were better suited as quick simple scenes as in the movie, such as overly detailed death scenes. Although, on the other hand, there were also some small details that I had missed when watching the movie that now caught my attention and interest.
Overall, it is a very enjoyable and quick read for anyone who enjoys a bit of horror laced with comedy, and it even has a bit of mystery throughout the story. There is not too much derivation from the movie version of the plot, but both have merit on their own and are enjoyable media pieces.
SUMMARY
The official novelization of the #1 smash hit film Happy Death Day and its sequel Happy Death Day 2U, from Blumhouse (Split, Get Out, The Purge franchise) and Universal Pictures.

In Happy Death Day, Teresa \"Tree\" Gelbman\'s birthday is the worst day of her life, starting when she wakes up in a stranger\'s bed. It\'s also the last day of her life, ending when she\'s killed by a psychotic killer with a knife. She\'s dead. And then she wakes up in a stranger\'s bed, it\'s September 18, and she has to live it all over again…until she\'s hunted down and wakes up, again, and again. It\'s a Groundhog Day situation, only with murder, guns, and mean girls, and Tree\'s only shot at living to see the next day is to relive the day of her murder, over and over, until she discovers her killer\'s identity.

Happy Death Day 2U picks up the story without missing a beat. Tree Gelbman thought she\'d finally lived to see a brand-new day. But when she wakes up on her same birthday and an all-new psychopath in a mask is out to kill her and her friends, she\'s going to find out that all the rules have changed. Death makes a killer comeback.
---
What do you think about this review?
Comments
No comments posted.

Registered users may leave comments.
Log in or register now!