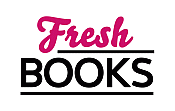 Hot, sizzling reads for July
"Charlotte Holmes is back... an enthralling historical mystery!"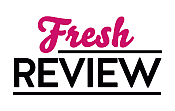 Reviewed by Danielle Dresser
Posted November 7, 2019

Romance Historical | Mystery Historical
Charlotte Holmes is back with another captivating mystery. Under the guise of the brilliant Sherlock Holmes, Charlotte continues to solve mysteries throughout London, and in this novel, beyond. . .
When an elegant maharani seeks the help of Sherlock Holmes, no one is as surprised as Mrs. Watson, Charlotte's friend and benefactor, as well as Sherlock Holmes' trusted assistant. Mrs. Watson knew the maharani when she lived in India during a tumultuous time during Britain's rule there, and the two had a forbidden but unforgettable love affair. Mrs. Watson wants nothing more than to help her former lover, but the case may be too elusive and too dangerous, even for Charlotte.
Tasked with traveling to French chateau to retrieve a priceless painting from an auction, Charlotte brings Mrs. Watson, Lord Ingram, her sister Livia, and the mysterious Mr. Marbleton to aid her in her plan. Inside of the painting is hidden something the maharani is reluctant to fully reveal to anyone, so this ragtag group of amateur art nappers must tread carefully--if they reveal too much, they run the risk of exposing who they truly are, but if they aren't forthright with their intentions to be taken seriously in the cutthroat world of priceless art dealing, they may lose the slim chance they have at retrieving the maharani's secret. . .
Fourth in the Lady Sherlock series, THE ART OF THEFT by Sherry Thomas is an enthralling mystery that takes Charlotte Holmes on an art heist! Always up for a new challenge, Charlotte is willing to travel with her family and friends to help her on this quest to steal a priceless painting. Mrs. Watson has always been an intriguing character, and learning about her impassioned and heartbreaking relationship with the maharani added more depth and nuance to her, and showed how much she has come to care for and admire Charlotte and everyone working on the case.
Charlotte and Lord Ingram continue to navigate their strong feelings for one another after the surprising events in book three, THE HOLLOW OF FEAR, and while they aren't necessarily moving forward with their personal relationship, throughout THE ART OF THEFT they have to work together to investigate the case at hand, and readers will relish in the subtle caring moments between them as they become more and more embroiled with this mystery. Livia and her admirer, Mr. Marbleton, are a lovely addition to the group in France--and prove to be worthy members of Holmes' sleuthing team. Of course, the dastardly Moriarty ever-looms, and his intentions to continue to thwart Charlotte's efforts will leave a lasting impression. . . THE ART OF THEFT is a historical mystery to be savored - highly recommended!
SUMMARY
Charlotte Holmes, Lady Sherlock, is back solving new cases in the Victorian-set mystery series from the USA Today bestselling author of The Hollow of Fear.

As "Sherlock Holmes, consulting detective," Charlotte Holmes has solved murders and found missing individuals. But she has never stolen a priceless artwork—or rather, made away with the secrets hidden behind a much-coveted canvas.

But Mrs. Watson is desperate to help her old friend recover those secrets and Charlotte finds herself involved in a fever-paced scheme to infiltrate a glamorous Yuletide ball where the painting is one handshake away from being sold and the secrets a bare breath from exposure.

Her dear friend Lord Ingram, her sister Livia, Livia's admirer Stephen Marbleton—everyone pitches in to help and everyone has a grand time. But nothing about this adventure is what it seems and disaster is biding time on the grounds of a glittering French chateau, waiting only for Charlotte to make a single mistake...
---
What do you think about this review?
Comments
No comments posted.

Registered users may leave comments.
Log in or register now!