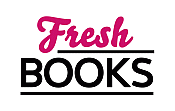 Best reads in December
//================================================== // Deprecated methods // I don't recommend the use of the following methods, // but they are included for backward compatibility. // You can delete them if you don't need them. //================================================== //-------------------------------------------------- this.set_image = function(imageobject) { // This method is deprecated; you should use // the following code instead: // s.image = document.images.myimagename; // s.update(); if (!document.images) return; this.image = imageobject; } //-------------------------------------------------- this.set_textarea = function(textareaobject) { // This method is deprecated; you should use // the following code instead: // s.textarea = document.form.textareaname; // s.update(); this.textarea = textareaobject; this.display_text(); } //-------------------------------------------------- this.set_textid = function(textidstr) { // This method is deprecated; you should use // the following code instead: // s.textid = "mytextid"; // s.update(); this.textid = textidstr; this.display_text(); } } //-->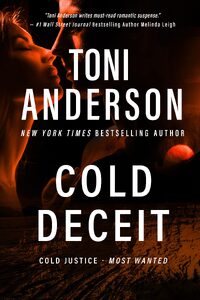 "A cute, heartfelt contemporary romance..."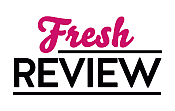 Reviewed by Danielle Dresser
Posted November 7, 2019

When baseball superstar Gavin Scott finds out his wife Thea has spent their entire marriage faking the big "o" in bed, he's beside himself. He moves out of their home and is wallowing in a hotel room when his fellow teammates from the Nashville Legends invite him to join a secret book club, where all they read are romance novels to help them with women in their lives. Armed with a copy of Courting the Countess, Gavin goes back home to try and salvage his marriage, rebuild their family, and learn more about the woman he loves.
Thea Scott gave up her dreams of pursuing a degree and career in art when she gets pregnant with twin daughters after only knowing Gavin for a few months, but she knew he was worth it. As time passes, Thea feels stuck in a never-ending routine of school pick up and drop off, snooty baseball wives, and long stretches of time with her husband in the road. Aside from their problems in the bedroom, Thea is searching for something more - in her life and in her marriage.
Gavin persuades Thea to give him a chance to make things work, and in return Thea gives him a deadline - by the time of the team Christmas party, if she hasn't changed her mind, they'll proceed with the divorce. And when Gavin starts reading more romance novels, he learns there's much more to these books and the insight they offer into his wife, than he ever expected.
THE BROMANCE BOOK CLUB by Lyssa Kay Adams is a cute and heartfelt romance novel. The set up of a man turning to romance novels to help his troubled marriage is both funny and heartwarming, as is watching two people who had grown apart learn how to love, respect, and enjoy the people they have become. Gavin's teammates add much-needed comic relief and Thea's sassy sister Liv is the no-nonsense friend we all need. At times, the sections of the book where the team is discussing the mechanics and symbolism throughout romance novels feel too explanatory, and Thea's backstory came across as a little contrived, but ultimately, THE BROMANCE BOOK CLUB is an easy and fun contemporary romance.
SUMMARY
Nashville Legends second baseman Gavin Scott's marriage is in major league trouble. He's recently discovered a humiliating secret: his wife Thea has always faked the Big O. When he loses his cool at the revelation, it's the final straw on their already strained relationship. Thea asks for a divorce, and Gavin realizes he's let his pride and fear get the better of him.
Welcome to the Bromance Book Club.
Distraught and desperate, Gavin finds help from an unlikely source: a secret romance book club made up of Nashville's top alpha men. With the help of their current read, a steamy Regency titled Courting the Countess, the guys coach Gavin on saving his marriage. But it'll take a lot more than flowery words and grand gestures for this hapless Romeo to find his inner hero and win back the trust of his wife.
---
What do you think about this review?
Comments
No comments posted.

Registered users may leave comments.
Log in or register now!