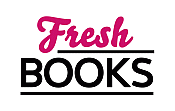 Spring for these books in March
"A vivacious, modern romance with fresh and fun storytelling!"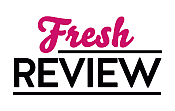 Reviewed by Danielle Dresser
Posted November 6, 2019

Hannah Mayfield is vying for a promotion at her event planning job. Renowned for her raucous and extravagant sports celebrations, Hannah knows the next step in her career is to plan unforgettable, high-end weddings. But as someone devoted to her job, Hannah's boss isn't convinced she's romantic enough to take on the wedding of a powerful Chicago politician's daughter and the only way to prove it is by bringing her new (ahem, non-existent) boyfriend to a big company party in two weeks. Luckily, Hannah randomly flirted with a super hot, unsuspecting schmuck at a trendy hipster bar and he might be dumb enough to play along. . .
Jack Nolan has a tendency to be the best boyfriend in the world, but he's always getting dumped. As the go-to viral video guy for a lifestyle website, Jack makes his living doing random things and looking good while doing them, but he wants to finally break into heavy-hitting journalism on the political beat. His boss gives him an ultimatum: make one more viral video about how to lose the perfect girl, and he'll have his shot at breaking a big story about a corrupt politician. Lucky for him, Jack met a gorgeous girl a few days ago and she seems so commitment phobic, he won't have to lead her on too long. . .
Each with their own agenda, Hannah and Jack are both trying not to get attached, but there's no way either of them can deny the strong and immediate attraction they have. No matter how many stupid things Jack does, Hannah feels like he may actually be worth the trouble. But after being told she's not the marrying type by so many different guys in the past, will she be able to let him in? And if the truth ever comes out about both of their true motives, will Hannah and Jack be able to set aside their betrayals and be together?
NOT THE GIRL YOU MARRY by Andie J. Christopher is a vivacious, modern romance with fresh and fun storytelling. Hannah is a sarcastic hardworking woman who knows she's ready to move forward, professionally and personally. As a biracial woman, Hannah has always felt like she's had to fight to belong somewhere, and most of the time, people--namely men who only want to sleep with her and women who feel threatened by her--eventually end up dismissing her. She had a tumultuous relationship with a man who later plays a key role in the story, who always made her feel less than, so in turn, she decided to take control one aspect she knew she would excel in. Jack, on the other hand, comes across as a guy's guy, but has a softer side to him, which is explained through his reflections on his previous relationships where he thought he was doing the right things that just resulted in breakups.
Both Hannah and Jack are children of divorce, and they both come to terms with this aspect of their pasts. They also spend a lot of time making assumptions about what the other person really wants, all the while denying themselves a chance to have a real relationship. Hannah's best friend and Jack's family are delightful side characters, but both of their bosses and their various workplace nemeses are over the top caricatures who bring out the worst in the main couple, and not always in a funny way. Nonetheless, NOT THE GIRL YOU MARRY, described as a gender-flipped How to Lose a Guy in Ten Days is as cute as its rom-com inspiration. Andie J. Christopher is an author to watch!
SUMMARY
Jack Nolan is a gentleman, a journalist, and unlucky in love. His viral success has pigeon-holed him as the how- to guy for a buzzy, internet media company instead of covering hard-hitting politics. Fed up with his fluffy articles and the app-based dating scene as well, he strikes a deal with his boss to write a final piece de resistance: How to Lose a Girl. Easier said than done when the girl he meets is Hannah Mayfield, and he's not sure he wants her to dump him.
Hannah is an extremely successful event planner who's focused on climbing the career ladder. Her firm is one of the most prestigious in the city, and she's determined to secure her next promotion. But Hannah has a bit of an image problem. She needs to show her boss that she has range, including planning dreaded, romantic weddings. Enter Jack. He's the perfect man to date for a couple weeks to prove to her boss that she's not scared of feelings.
Before Jack and Hannah know it, their fake relationship starts to feel all too real—and neither of them can stand to lose each other.
---
What do you think about this review?
Comments
No comments posted.

Registered users may leave comments.
Log in or register now!