"New York politics gets in the way of solving a murder"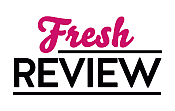 Reviewed by Clare O'Beara
Posted October 3, 2019

Clare Carlson works in a TV newsroom. New York City is no stranger to sudden death on the streets, but when a homeless woman named Dora Gayle is found murdered, this is hardly considered newsworthy. In newspaper parlance, BELOW THE FOLD or on the lower half of the folded page. Clare wishes more could be done to prevent women from becoming victims of violence. But only when Dora Gayle's name is found on a list of rather influential people does anyone really start to investigate her life and demise.
Clare discovers that the list, found in the apartment of another murder victim, also contains the names of a former Congressman and the wealthy man who runs her TV station. Is she risking her job by searching out the story? Do these men have skeletons in their closets? And would the truth ever get broadcast anyway?
Author R.G. Belsky has a past career in journalism from NBC News and NY Daily News, among other titles. I'm sure he's telling it like it is, or maybe like it used to be before much of the world took to Twitter news and interactive graphics. We prefer to turn on the television or look at the website for news about the rich and powerful, rather than about street sleepers. His thoughtful and complex narrative reminds us that our common humanity needs to know about the unfortunate, and that it doesn't take much for anyone's life to go badly awry.
While our protagonist Clare Carlson doesn't share much of her personal life, she is not only well trained but determined and relatively unbiased. Her work leads her down long winding trails and into the company of police detectives with a lot to lose. I found her a strong female character who works well in a team or alone, and I would be interested in reading more about her exploits as she searches, not just for news, but for justice. The first book in the Clare Carlson series is called Yesterday's News and BELOW THE FOLD will interest anyone who knows New York politics or wants to work in journalism, as well as those looking for a solid mystery.
SUMMARY
When the murder of a "nobody" triggers an avalanche.
Every human life is supposed to be important. Everyone should matter. But that's not the case in the cutthroat TV news-rating world where Clare Carlson works. Sex, money, and power sell. Only murder victims of the right social strata are considered worth covering. Not the murder of a "nobody."
So, when the battered body of a homeless woman named Dora Gayle is found on the streets of New York City, her murder barely gets a mention in the media. But Clare—a TV news director who still has a reporter's instincts—decides to dig deeper into the seemingly meaningless death. She uncovers mysterious links between Gayle and a number of wealthy and influential figures. There is a prominent female defense attorney; a scandal-ridden ex-congressman; a decorated NYPD detective; and—most shocking of all—a wealthy media mogul who owns the TV station where Clare works. Soon there are more murders, more victims, more questions. As the bodies pile up, Clare realizes that her job, her career, and maybe even her life are at stake as she chases after her biggest story ever.
Excerpt
OPENING CREDITS
THE RULES ACCORDING TO CLARE
Every human life is supposed to be important, everyone should matter. That's what we all tell ourselves, and it's a helluva noble concept. But it's not true. Not in the real world. And certainly not in the world of TV news where I work.
Especially when it comes to murder.
Murder is a numbers game for me. It operates on what is sometimes cynically known in the media as the Blonde White Female Syndrome. My goal is to find a murder with a sexy young woman victim to put on the air. Sex sells. Sex, money, and power. That translates into big ratings numbers, which translates into more advertising dollars. These are the only murder stories really worth doing.
The amazing thing to me is not that there is so much news coverage of these types of stories. It's that there are people who actually question whether they should be big news stories. These critics dredge up the age-old argument about why some murders get so much more play in the media than all the other murders that happen every day.
I don't understand these people.
Because the cold, hard truth—and everyone knows this, whether they want to admit it or not—is that not everybody is equal when it comes to murder.
Not in life.
And certainly not in death.
It reminds me of the ongoing debate that happens every time Sirhan Sirhan—the man who killed Robert F. Kennedy—comes up for a parole hearing. There are those who point out that he's already served fifty years in jail. They argue that many other killers have served far less time before being paroled. Sirhan Sirhan should be treated equally, they say, because the life of Robert F. Kennedy is no more or less important than the life of any other crime victim. Me, I think Sirhan Sirhan should be kept caged up in a four-foot by six-foot cell as long as he lives—which hopefully will be to a hundred so he can suffer every minute of it. For God's sakes, people, he killed Robert—freakin'—Kennedy!
And so, to those who think that we in the media make too big a deal out of some of these high-profile murder stories, I say that's completely and utterly ridiculous. I reject that argument completely. I won't even discuss it.
***
Now let me tell you something else.
Everything I just said there is a lie.
The truth is there really is no magic formula for murder in the TV news business. No simple way to know from the beginning if a murder story is worth covering or not. No easy answer to the question of how much a human life is worth—or what the impact will be of that person's death by a violent murder.
When I started out working at a newspaper years ago, I sat next to a veteran police reporter on the overnight shift. There was an old-fashioned wire machine that would print out police slips of murders that happened during the night. Most of them involved down-market victims in bad neighborhoods whose deaths clearly would never make the paper.
But he would dutifully call the police on each one and ask questions like: "Tell me about the body of that kid you found in the Harlem pool room—was he a MENSA candidate or what?" Or, "The woman you found dead in the alley behind the housing project—any chance she might be Julia Roberts or a member of the British Royal Family?"
I asked him once why he even bothered to make the calls since none of these murders seemed ever worth writing about in the paper.
"Hey, you never know," he said.
It was good advice back then, and it still is today. I try to teach it to all my reporters in the TV newsroom that I run now. Check every murder out. Never assume anything about a murder story. Follow the facts and the evidence on every murder—on every crime story—because you can never be certain where that trail might take you.
Okay, I don't always follow my own advice in the fast-paced, ratings-obsessed world of TV news where I make my living.
And usually it does turn out to be just a waste of time.
But every once in a while, well . . .
Hey, you never know.
CHAPTER 1
The news meeting at Channel 10 was my favorite part of the day. That's when we talked about the stories to decide which ones to put on the air.
"Here's your talker of the day, Clare," said Maggie Lang, my assignment editor. "A guy goes into the hospital for hemorrhoid surgery. He's real nervous and has a lot of gas buildup. While he's on the operating table, he involuntarily lets go of a big fart. An oxygen unit catches fire, there's an explosion and the entire operating team gets blown backward by the force of the blast."
"Boom!" I said.
"The poor schmuck's lying there with half his rear end gone. The hospital's looking at a big malpractice suit."
"I guess the operation backfired, huh?" one of the editors said.
"Maybe we should start calling New York the windy city now instead of Chicago," another one quipped.
Everyone at the meeting laughed.
"All right, we'll use it," I said. "But do it short and play it straight. No giggling on air, no bad puns. We'll play it at the very end of the newscast."
My name is Clare Carlson, and I'm the news director at Channel 10 now. But I used to be a reporter. Not an on-air TV reporter, but a real reporter at a newspaper that sadly doesn't exist anymore. I was a pretty damn good reporter too. Even won a Pulitzer Prize a long time ago. Yep, Clare Carlson, Pulitzer Prize winner. That's got a nice sound to it, huh? And I still think of myself at heart as a reporter, not a news executive. I guess that's why I liked this meeting so much. It gave me a chance to get away from budget planning, ad sales, rating demographics and—at least for a little while—just be a journalist again and worry about the stories.
"What's our lead story going to be?" I asked everyone.
"Probably the chaos at Penn Station," Maggie said. "There was another derailment there this morning. No one really got hurt, but they had to cancel most of the trains. The delays getting in and out of the city are supposed to extend into the evening rush hour too. There's great video of angry commuters packed in there waiting for the trains—yelling at conductors, demanding answers, chanting for someone to be fired over this latest commuter mess there. One of the angry passengers even assaulted an information clerk who couldn't give him an answer as to when his train might be running again. That video's already gone viral on social media. We could start off with it and then go with all the other commuter chaos footage."
I looked around the room.
"Does everyone agree that's a good story for us to lead the broadcast with tonight?" I asked.
"Yes," said Dani Blaine, one of the Channel 10 co-anchors.
"No," said Brett Wolff, the other co-anchor.
"Well, that about covers all the possibilities," I said.
Brett and Dani didn't like each other. Well, that's not totally true. Actually, they did like each other . . . a bit too much. A few months earlier, they'd engaged in a torrid off-camera love affair. But then Brett broke it off, and so there was a lot of anger and bitterness and sexual tension between them now. They were still professional on the air but feuded constantly behind the scenes. The bottom line here though was they were one of the most popular anchor teams in town, so I had to make it work. Just another fun part of my job.
"We led with trains delays all last week," Brett said. "Do we really want to do that again?"
"We had our highest ratings in months too," Dani pointed out. "More viewers, more website hits, more social media response and an overall bigger market share than anyone else in town."
"Uh, I think she just answered your question, Brett," I said.
Score one for Dani.
I turned to Steve Stratton, our Channel 10 sports guy.
"What's going on in sports?" I asked him now,
"The Jets have offered their first draft choice $50 million."
"Fifty—friggin'—million?"
"Yeah, but that's not really the story. The story is the guy turned it down."
I told Stratton to come up with some kind of visual graphic to put on air that broke down $50 million into numbers that people would understand. How many houses could you buy with it? How many cars? How many boats? How many college educations? How many doctor visits and trips to the dentist? I wanted our viewers to understand the enormity of the sum.
"What else is there?" I said.
"The mayor's office says they have a new plan to balance the budget by the end of the year," an editor suggested.
There were groans around the room. Budget stories didn't translate well into TV news. They didn't translate well into any kind of news.
"Didn't they say that last year?" someone asked.
"They said it during the Giuliani administration," I said.
"Well, the mayor also has an appearance scheduled this afternoon at the groundbreaking ceremony for a pool in the Bronx. With the new Sports Illustrated swimsuit model. In a swimsuit."
"The mayor or the model?" an editor laughed.
"Now we're talking real journalism," another one said.
"Can he bring the swimsuit chick to the next budget meeting?" someone suggested.
The news meeting usually went on for nearly an hour. I always tried to keep it like this—free-wheeling, funny, encouraging people to speak up and throw out their ideas. We went through a lot of other possible stories—police stuff, weather, some features and everything else needed to put out a TV newscast.
I was just about to wrap up the meeting when Maggie Lang said she had another story she wanted to discuss.
"It's a crime story," she said.
"Crime is good," I told her.
"A woman was murdered."
"What's her name?"
"I don't know."
"So what's the angle?"
"She was a homeless woman."
There were groans around the room. Even louder than for the budget story. I wanted to groan too, but I didn't. Maggie was young—still in her twenties—but I probably trusted her more than anyone else at the station.
"Look, we're always doing stories about the homeless issue in the city," Maggie said. "But always just people talking numbers and political positions about the issue. This is the real thing. A woman who was murdered on the streets of New York City. Sure, no one cares about her, right? But someone must have cared about her once. What if we do a profile on this woman—find out how she wound up dying alone the way she did?
"I knew her. Well, that is I used to see her on the street. You probably did too. She would stand in front of the coffee shop down the street from our building and hold the door open for people in hopes of getting a handout. I went inside the coffee shop and asked the people there about her. They didn't know her name either. But they said she used to call herself Cinderella. No one knew exactly why.
"She was found stabbed to death in the vestibule of a bank a few blocks away. They have no idea who killed her or why, and they probably never will. She's just another forgotten homeless person dead on the streets. But what if we make her more than that? What if we turn her into a symbol of everything that's wrong and tragic and needs to be fixed about the homeless people we see all around us?
"Maybe there's even an interesting story to her too. Clare, you always preach to us about how there's a story to every murder. All we have to do is find it, you tell us. Let's find out the story behind this woman. Who was she? Why did she call herself Cinderella? Where was she and what was she doing before she started living on the street?"
Maybe it was the fact that Maggie threw my own words back at me, which made it tough for me to argue about what she was saying.
Maybe it was the name "Cinderella" that intrigued me too.
Maybe it was my reporter's curiosity and desire to do some real journalism again, to escape however briefly from the confines of TV news.
Or maybe it was a combination of all these things—plus a bit of luck—that convinced me to do what I did next.
"Okay," I said finally. "Let's find out the story of Cinderella."
---
What do you think about this review?
Comments
No comments posted.

Registered users may leave comments.
Log in or register now!