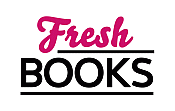 New Year, New Books in January
"A fast paced, enjoyable historical novel with intrigue, love, and maybe a ghost or two!"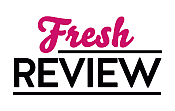 Reviewed by Danielle Dresser
Posted September 19, 2019

Suspense Gothic | Women's Fiction Historical
The notorious Alva Webster has returned to New York City and bought Leifdehuis, an austere and supposedly haunted mansion. She had been living in Paris after divorcing her terrible husband who was only after her wealth, but he is mysteriously murdered, and the gossip rags are convinced Alva was involved. So, buying a haunted house and agreeing to publish a book about its renovation with interior design tips doesn't seem too daunting. But the crew she hired to work on Leifdehuis leaves the job site after strange and terrifying things start to happen… Could it really be ghosts?
Professor Samuel Moore is a well-known scientist from a celebrated scientific family - if there's a question about something, Sam is there to figure out the answer. His latest obsession is paranormal activity, and when someone decides to renovate Leifdehuis, Sam is determined to get access to the haunted house. But he doesn't expect to see the lovely Mrs. Webster as the new owner, and his curiosity gets the best of him. . . Not only does he want to study what's going on at Leifdehuis, but he also wants to know more about Alva and what she's hiding.
Alva's past is murky, and all Sam knows is that she won't let him help her in any way. Alva wants nothing more than to move into her new home and make it her own, but without a crew, high society's judgment, and more unexplainable events at Leifdehuis, Alva isn't sure she made the right choice in returning. Sam is determined not only to find definitive answers to the existence of ghosts but also about the woman he's falling in love with. . .
THE WIDOW OF ROSE HOUSE by Diana Biller is an atmospheric, engaging, and romantic historical novel. Alva Webster's tumultuous past is slowly revealed throughout the novel and makes her a cautious yet strong heroine to root for throughout. Samuel Moore is a charming and curious man, who, with the best intentions, truly cares about finding out the truth - be it for science or about the woman he suddenly finds himself in love. There's a wonderful push and pull aspect to this new relationship, and it's a joy to see Alva and Sam wittily bickering one minute, then working together the next. The Moore family of scientists and thinkers are delightful - readers will want more of their chaotic and loving conversations. The historical aspects of this novel and how it deals with scorned women, mental illness, and scientific discovery were informative. . . all three of these things relate to both Alva's backstory, as well as the possible ghost inhabiting Leifdehuis. A fast-paced, enjoyable historical novel with intrigue, love, and maybe an actual ghost or two!
SUMMARY
A young widow restores a dilapidated mansion with the assistance of a charming, eccentric genius, only to find the house is full of dangerous secrets in this effervescent Gilded Age debut novel
It's 1875, and Alva Webster has perfected her stiff upper lip after three years of being pilloried in the presses of two continents over fleeing her abusive husband. Now his sudden death allows her to return to New York to make a fresh start, restoring Liefdehuis, a dilapidated Hyde Park mansion, and hopefully her reputation at the same time.
However, fresh starts aren't as easy as they seem, as Alva discovers when stories of a haunting at Liefdehuis begin to reach her. But Alva doesn't believe in ghosts. So when the eccentric and brilliant professor Samuel Moore appears and informs her that he can get to the bottom of the mystery that surrounds Liefdehuis, she turns him down flat. She doesn't need any more complications in her life―especially not a handsome, convention-flouting, scandal-raising one like Sam. Unfortunately, though Alva is loath to admit it, Sam, a pioneer in electric lighting and a member of the nationally-adored Moore family of scientists, is the only one who can help. Together, the two delve into the tragic secrets wreathing Alva's new home while Sam attempts to unlock Alva's history―and her heart.
Set during the Gilded Age in New York City, The Widow of Rose House is a gorgeous debut by Diana Biller, with a darkly Victorian Gothic flair and an intrepid and resilient American heroine guaranteed to delight readers.
---
What do you think about this review?
Comments
No comments posted.

Registered users may leave comments.
Log in or register now!