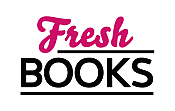 October ushers in great books with holiday themes!
"My pick for novel of the year"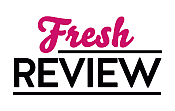 Reviewed by Clare O'Beara
Posted September 19, 2019

Women's Fiction Historical | Romance Historical | Multicultural Historical
Troublesome Creek, Kentucky, in the hardscrabble 1940s is the setting for this social history tale, an extraordinary accomplishment by Kim Michele Richardson. THE BOOK WOMAN OF TROUBLESOME CREEK is one of those admirable, determined ladies who rode a horse or, in this case, a mule, up and down mountain trails to deliver a library service to isolated homesteads. Miss Cussy Mary Carter is made even more extraordinary by a fact which had me going straight to Google; her skin is blue.
A rare genetic condition means that a family in Kentucky had a different composition of their blood, so their skin lacked oxygen and was a different colour to other folks' skin. Given the time pre-civil rights, we are shown a bias against the pretty and honest Cussy due to ignorance. On top of this, she's a traveling librarian and the last of her line. Cussy's father is a coal miner, so we get to know the dreadful hardships, risks, and poverty of that life. At least Cussy has an income, due to the government-funded Pack Horse Project. Some families have nothing but what they can pick or shoot in the woods. A chicken can be valued more than a man's life; a married woman has to obey her husband. Cussy's father knows that if a mine accident doesn't take him, the coal dust lung illness will. He intends to get his daughter safely married. But lighting the courting candle on the porch can't go smoothly for Kentucky Blues.
I found the tale, told in Cussy's voice, utterly captivating, except that I could not see her giving away food so often when she herself was starving. I did enjoy the character of the mule Junia, wise and tough, distrusting men and protecting her owner. The times have changed but the message that books, magazines, and collections of housekeeping hints brought a better life and a connected community, allowing for education and providing hope, is still strong. Kim Michele Richardson, who lives in Kentucky, has written three previous novels, which I am determined to read. If you read one book this autumn, make it THE BOOK WOMAN OF TROUBLESOME CREEK.
SUMMARY
In 1936, tucked deep into the woods of Troublesome Creek, KY, lives blue-skinned 19-year-old Cussy Carter, the last living female of the rare Blue People ancestry. The lonely young Appalachian woman joins the historical Pack Horse Library Project of Kentucky and becomes a librarian, riding across slippery creek beds and up treacherous mountains on her faithful mule to deliver books and other reading material to the impoverished hill people of Eastern Kentucky.

Along her dangerous route, Cussy, known to the mountain folk as Bluet, confronts those suspicious of her damselfly-blue skin and the government's new book program. She befriends hardscrabble and complex fellow Kentuckians, and is fiercely determined to bring comfort and joy, instill literacy, and give to those who have nothing, a bookly respite, a fleeting retreat to faraway lands.

The Book Woman of Troublesome Creek is a powerful message about how the written word affects people--a story of hope and heartbreak, raw courage and strength splintered with poverty and oppression, and one woman's chances beyond the darkly hollows. Inspired by the true and historical blue-skinned people of Kentucky and the brave and dedicated Kentucky Pack Horse library service, The Book Woman of Troublesome Creek showcases a bold and unique tale of the Pack horse Librarians in literary novels — a story of fierce strength and one woman's belief that books can carry us anywhere — even back home.
---
What do you think about this review?
Comments
No comments posted.

Registered users may leave comments.
Log in or register now!