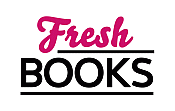 Fall into September books you'll love
"The arranged marriage hoopla"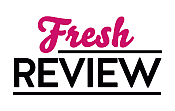 Reviewed by Bharti C
Posted September 14, 2019

THE MARRIAGE CLOCK is about Leila, daughter of an Indian Origin Muslim family in America. The marriage clock refers to her being off age and her parents desperate for her to find a suitable match from their community. If you keep aside the religion part of the story it is easily a story relevant to anyone whose family believes and supports arranged marriages. The writer describes the narrative filled with common knowledge and facts of how it happens in most Indian families.
Being an Indian, I found nothing new, just that the setting was different. There\'s an independent young woman who has a career but no romantic relationship which might end in marriage. She goes through the whole spiel of finding her dream man only to end up deciding she doesn\'t need a man to validate her at all. It made me feel the whole hoopla was for nothing, just for some fun and dates and trip to India. Overall the story didn\'t impress me, a desi. However, if you are curious to know how the whole business of arranged marriages is conducted, read THE MARRIAGE CLOCK.
SUMMARY
In Zara Raheem\'s fresh, funny, smart debut, a young, Muslim-American woman is given three months to find the right husband or else her traditional Indian parents will find one for her—a novel with a universal story that everyone can relate to about the challenges of falling in love.

To Leila Abid\'s traditional Indian parents, finding a husband in their South Asian-Muslim American community is as easy as match, meet, marry. But for Leila, a marriage of arrangement clashes with her lifelong dreams of a Bollywood romance which has her convinced that real love happens before marriage, not the other way around.

Finding the right husband was always part of her life-plan, but after 26 years of singledom, even Leila is starting to get nervous. And to make matters worse, her parents are panicking, the neighbors are talking, and she\'s wondering, are her expectations just too high? So Leila decides it\'s time to stop dreaming and start dating.

She makes a deal with her parents: they\'ll give her three months, until their 30th wedding anniversary, to find a husband on her own terms. But if she fails, they\'ll take over and arrange her marriage for her.

With the stakes set, Leila succumbs to the impossible mission of satisfying her parents\' expectations, while also fulfilling her own western ideals of love. But after a series of speed dates, blind dates, online dates and even ambush dates, the sparks just don\'t fly! And now, with the marriage clock ticking, and her 3-month deadline looming in the horizon, Leila must face the consequences of what might happen if she doesn\'t find \"the one…\"
---
What do you think about this review?
Comments
No comments posted.

Registered users may leave comments.
Log in or register now!