"Welcome to the Final Hour!"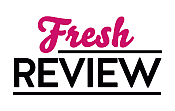 Reviewed by Kim Roller
Posted September 5, 2019

Maddox Kinkade works for an Import/Export company affectionately known as "The Gray Box". Cole Matthews works for a high-level private security firm. She needs his help with her newest assignment. He's on vacation and at loose ends of what to do. Their shared pasts will fight its way into their present. Can he forgive her for the betrayal? Can she forgive him for leaving her? Will their past and passion compromise the assignment? Or can they fight it with their Every Last Breath?
EVERY LAST BREATH is the first book in the Final Hour about the operatives who face danger, death, and love while trying to stay one step ahead of a deadly virus and the terrorists who want to release it. Juno Rushdan's novel is full of intrigue, suspense, and keeps you on the edge of your seat wondering who the mole is and can the operatives save the world in time. All the while the hero and heroine are trying hard not to let their past and passion and love get in the way. Ms. Rushdan leaves you wondering even at the very end. I couldn't wait to read the second book in the Final Hour series. With writing this good, I don't want the Final Hour series to come to an end and will be holding my Every Last Breath for me in the series.
SUMMARY
The stakes have never been higher in this race-against-time romantic thriller from debut author, Juno Rushdan
Maddox Kinkade is an expert at managing the impossible. Tasked with neutralizing a lethal bioweapon, she's got the situation under control...until she collides with the former love of her life, back from the dead. Recruiting Cole could help save millions, but he wants nothing to with Maddox or the attraction that still burns between them.
As the threat of pandemic looms, the former lovers find themselves working side-by-side to stop a world class assassin with a secret big enough to torch both of their worlds. This assignment could cost them their lives, but taking a second chance on love is the greatest risk.
---
What do you think about this review?
Comments
No comments posted.

Registered users may leave comments.
Log in or register now!