"The power of Sisterhood"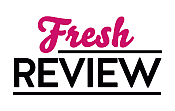 Reviewed by Jennifer Rummel
Posted August 28, 2019

A car accident kills both Raven's foster mom and her memories. She's not sure about anything anymore. She moves to New Orleans with her aunt and cousin to finish high school, but starting over isn't easy. Sure, she remembers the everyday things like math and cooking, but she doesn't remember any of her personal effects or even her favorite candy bar.
Terrible dreams plague Raven. Strange things keep happening to her as she hears the internal thoughts of other people and hallucinates. Luckily Max, her cousin, lets her borrow noise-canceling headphones, which helps drown out the voices in her head. Her aunt knows more than she's telling her. Can Raven and Max figure out what's happening to her before it's too late?
RAVEN is the first teen graphic novel in the Teen Titans series from DC Ink with themes of understanding your identity and second chances. Raven and Max become close in their time together and forge a deep bond. Their friendship helps Raven survive. Supernatural elements weave in through the story. Raven's aunt is a Voodoo Priestess, which make the New Orleans setting perfect for this story.
The storyline ends on a cliffhanger, leaving the reader eager for more. The striking artwork from Gabriel Picolo features a palette consisting mostly of black, white, and purple. The graphic novel has a preview for the next book in the series, Beast Boy, coming out next year from the same author and illustrator.
SUMMARY
When a tragic accident takes the life of seventeen-year-old Raven Roth's foster mom--and Raven's memory--she moves to New Orleans to live with her foster mother's family and finish her senior year of high school.
Starting over isn't easy. Raven remembers how to solve math equations and make pasta, but she can't remember her favorite song or who she was before the accident. When strange things start happening--impossible things--Raven starts to think it might be better not to know who she was in her previous life.
But as she grows closer to her foster sister, Max, her new friends, and Tommy Torres, a guy who accepts her for who she is now, Raven has to decide if she's ready to face what's buried in the past...and the darkness building inside her.
From the #1 New York Times bestselling co-author of Beautiful Creatures Kami Garcia, and artist Gabriel Picolo, comes this first graphic novel in the Teen Titans series for DC Ink, Teen Titans: Raven.
---
What do you think about this review?
Comments
No comments posted.

Registered users may leave comments.
Log in or register now!