"Welcome back to the Final Hour"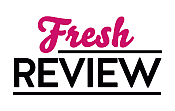 Reviewed by Kim Roller
Posted August 27, 2019

Willow Harper is an analyst for "The Gray Box." Gideon Stone is one of its top operatives. They're attracted to each other from a distance. When she's accused of being the company's mole, he volunteers to be the one to find out the truth. What happens when distant attraction and going on the run to prove her innocence collide? They realize that they have Nothing to Fear and a lot to uncover!
Juno Rushdan's second book in the Final Hour series NOTHING TO FEAR is just as riveting and full of edge of your seat excitement and suspense as her first. A couple on the run who tries to ignore the passionate pull between them but can't and how those feelings change them forever. A woman who doesn't see the monster the man thinks he's become but the true one underneath. She's the only one who can bring out the man she sees in him. He's never had anyone one love him or has loved anyone until this woman who he can't keep thinking about and will protect with his life.
I'm anxiously awaiting the next book in Ms. Rushdan's Final Hour series and learning more about of these great characters. NOTHING TO FEAR is a seat-of-your-pants suspense every thrill seeker will enjoy.
SUMMARY
ROMANTIC THRILLER
Gideon Stone is devoted to his work and his team. He has never had reason to doubt his own loyalty until he's tasked with investigating Willow Gracely, a beguiling cryptologist suspected of selling deadly bio-agents on the black market.

Willow is innocent, but the manufactured evidence points to her guilt—and now everyone's gunning for her. Thrust into the crossfire, Gideon will do anything to keep her safe…even if that means waging war against his own team. With time running out and the true villain on the loose, this pulse-pounding journey to uncover the truth will change their lives forever…
---
What do you think about this review?
Comments
No comments posted.

Registered users may leave comments.
Log in or register now!