"Eve Dallas tracks down predator and prey"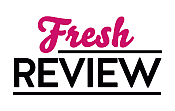 Reviewed by Helen Williams
Posted August 20, 2019

Romance Suspense | Suspense | Science Fiction Romance
This latest installation in the In Death series has New York Police Lieutenant Eve Dallas and her department attempting to find and put a stop to a serial killer who calls herself Lady Justice. In this new novel J. D. Robb writes about rape, domestic abuse, workplace harassment, vengeance and mental illness. Some of these issues are trigger points for Eve Dallas because of her past.
Those who are familiar with the In Death series know that Eve Dallas is like a dog with a bone when it comes to bringing criminals to justice. Usually, circumstances from the cases have some type of tie-in to Eve's past. In some instances the circumstances will have a profound effect on Eve and yet she always finds a way to deal with whatever is going on with some help from her husband Roarke and the Department's psychiatrist Dr. Mira (who sees Eve as almost like a daughter to her). The current novel is in the year 2061 where cars glide through the air, droids that look like humans are used as servants and drivers, and communications can be done through holograms. Because these novels are written in the future you will find some humor when you see how Eve deals with phrases that are familiar during our time period.
VENDETTA IN DEATH is about one woman taking justice into her own hands after she discovers how some women, including herself, who are part of a support group have suffered and the men have gotten away without punishment. She decides to rectify that by taking on the name of Lady Justice and carrying out what she deems appropriate punishment in a grisly fashion. She makes herself into whatever persona she needs in order to lure these men in and then she makes them pay for their transgressions. She is very clever with her disguises. Even her ex-husband does not recognize her until it's too late. But Eve got a strange vibe from her the first time she met her. And when Eve Dallas gets a feeling she will follow it to the end. Eve, Peabody, Roarke and her department are trying to get ahead of this serial killer as she goes on her crusade of selecting her victims and doling out her VENDETTA IN DEATH justice.
SUMMARY
The predator becomes the prey in the newest thriller in the #1 New York Times bestselling series featuring homicide detective Eve Dallas.
She calls herself Lady Justice. And once she has chosen a man as her target, she turns herself into a tall blonde or a curvaceous redhead, makes herself as alluring and seductive as possible to them. Once they are in her grasp, they are powerless.
The first victim is wealthy businessman Nigel McEnroy. His company's human resources department has already paid out settlements to a couple of his young victims—but they don't know that his crimes go far beyond workplace harassment. Lady Justice knows. And in one shocking night of brutality, she makes him pay a much steeper price.
Now Eve Dallas and her husband, Roarke, are combing through the evidence of McEnroy's secret life. His compulsive need to record his misdeeds provides them with a wide range of suspects, but the true identity of Lady Justice remains elusive. It's a challenging case, made even more difficult by McEnroy's widow, who reacts to the investigation with fury, denial, and threats. Meanwhile, Lady Justice's criminal crusade is escalating rapidly, and if Eve can't stop this vigilante, there's no telling how much blood may be spilled…
---
What do you think about this review?
Comments
No comments posted.

Registered users may leave comments.
Log in or register now!