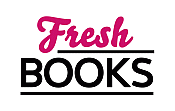 Spring for these books in March
"Glamorous historical fiction set in Monaco..."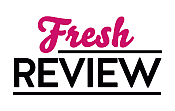 Reviewed by Magdalena Johansson
Posted August 1, 2019

Each year, paparazzi and movie stars travel to Cannes in droves for the celebrated film festival. Among the movie stars is Grace Kelly, who will soon become the wife of Prince Rainer of Monaco. Grace Kelly, however, just wants to be left alone and it's when she's trying to get away from a photographer that she enters the store of perfumer Sophie Duval. This chance meeting between Miss Kelly and Sophie will forge a bond between them. But, Sophie will also forge another bond with the photographer trying to capture a photo of the future Princess Grace, James Henderson...
MEET ME IN MONACO intrigued me because I love reading about true love stories and Grace Kelly's wedding to Prince Rainer of Monaco is an interesting affair. Now, I've always been a bit skeptic when it comes to this wedding and the whole "true love" thing. I've always felt that it's more a business deal especially when you think about with the generous dowry that Prince Rainer of Monaco received from Grace Kelly's father... As for the other storyline in this novel, this book did not surprise me that much. It's the usual story about a woman who is pretty much spoken for and then meets a much better man, and is torn between them. I did find the book's writing easy-going and that made it quite nice to read. I just wish that I had liked Sophie much more than I did, but I felt that she was a bit flat and boring to read about. And, her struggle between two different men just didn't work out for me. In the end, despite my personal feelings towards Grace Kelly's wedding, it is Grace Kelly who made this book worth reading. Finally, I just want to say that the end of this novel will be polarizing for readers!
MEET ME IN MONACO wasn't exactly what I was expecting, but if you like novels based on true stories mixed with imaginative storylines, give this one a try.
SUMMARY
Set in the 1950s against the backdrop of Grace Kelly's whirlwind romance and unforgettable wedding to Prince Rainier of Monaco, New York Times bestselling author Hazel Gaynor and Heather Webb take the reader on an evocative sun-drenched journey along the Côte d'Azur in this page-turning novel of passion, fate and second chances...
Movie stars and paparazzi flock to Cannes for the glamorous film festival, but Grace Kelly, the biggest star of all, wants only to escape from the flash-bulbs. When struggling perfumer Sophie Duval shelters Miss Kelly in her boutique to fend off a persistent British press photographer, James Henderson, a bond is forged between the two women and sets in motion a chain of events that stretches across thirty years of friendship, love, and tragedy.
James Henderson cannot forget his brief encounter with Sophie Duval. Despite his guilt at being away from his daughter, he takes an assignment to cover the wedding of the century, sailing with Grace Kelly's wedding party on the SS Constitution from New York. In Monaco, as wedding fever soars and passions and tempers escalate, James and Sophie—like Princess Grace—must ultimately decide what they are prepared to give up for love.
---
What do you think about this review?
Comments
No comments posted.

Registered users may leave comments.
Log in or register now!