"One part rom-com, one part smashing the patriarchy, and one party coding..."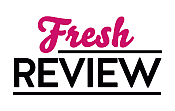 Reviewed by Jennifer Rummel
Posted July 18, 2019

Romance Comedy | Women's Fiction Contemporary
Mel accepted the first job offer fresh out of college, working as the tech support for a start-up company that helps computer programmers create apps. She's still working there and still being treated terribly by the guys who need tech support. After being stood up by a date from a popular dating app, Mel goes home seriously annoyed. She wishes there was some way to hold men accountable for their bad behavior, from being stood up to those who send unwanted explicit pictures. She wants to warn other women. When nothing comes to mind, she decides to create her own app. Mel calls it JerkAlert and she hopes it will help rid women of the jerky men in their lives. Thanks to some help from her friends, the app goes viral. Mel's keeping her identity a secret for now, but sooner or later it's going to come out.
HOW TO HACK A HEARTBREAK is one part rom-com, one part taking down the patriarchy, and one part coding. There's an office romance that works because they understand the same tech language. Both of them work long hours, but the chemistry between them is undeniable. The men, for the most part, get what they deserve. They're not getting away with bad behavior, either at work or on the dating scene. The strong female friendships carry this novel. The trio of friends support each other through ups and downs and always have each other's backs. Mel's relationship with her roommate blossoms into friendship as they encourage each other and work together. Kristin Rockaway pens a funny novel about getting revenge, taking control of your life, and finding happiness on your own terms.
SUMMARY
THE ASSISTANTS meets Doree Shafrir's STARTUP in this snarky, fun, and incredibly timely novel about women in tech and dating in NYC; a breezy read—with a conscience—for the BuzzFeed generation.

Swipe right for love. Swipe left for disaster.

By day, Mel Strickland is an underemployed help-desk tech at a start-up incubator, Hatch, where she helps entitled brogrammers—"Hatchlings"—who can't even fix their own laptops but are apparently the next wave of start-up geniuses. And by night, she goes on bad dates with misbehaving dudes she's matched with on the ubiquitous dating app Fluttr.

But after one dick pic too many, Mel has had it. Using her brilliant coding skills, she designs an app of her own, one that allows users to log harrassers and abusers in the online dating space. It's called JerkAlert, and it goes viral overnight.

Mel is suddenly in way over her head. Worse still, her almost-boyfriend, the dreamy Alex Hernandez—the only non-douchey guy at Hatch—has no idea she's the brains behind the app. Soon, Mel is faced with a terrible choice: one that could destroy her career, love life and friendships, or change her life forever.
Excerpt
Never trust anything you read on the internet.
It's sound advice. I'd read it somewhere, possibly on the internet, but I'd never really taken it seriously until the night Brandon, 26, from Brooklyn stood me up.
According to his bio, Brandon was a "thrill seeker who lived for the moment and loved with abandon," which should've been my first clue that he was full of shit.
As I sat alone at the bar, staring at the bottom of my empty cocktail glass, I cursed myself for agreeing to this date in the first place. Normally, I'd never waste a Friday night meet¬ing some random guy I matched with on the internet. First dates were reserved for Tuesday or Wednesday nights only, when there was almost always nothing better going on. But when Brandon's beautiful bearded face slid across my screen asking me to join him for a drink at a bar in the Financial District, I thought there'd be no harm in making an excep¬tion to my rule.
That was a rookie mistake. I tapped my phone and stared at the screen. It was 6:18. The last message I'd received from Brandon was at 4:37: meet u @ the barley house @ 6.
Maybe he was just running late. I messaged him back: Are we still on for tonight? then waited in vain for a response.
"Another vodka soda?" The bartender whisked my glass away and wiped down the lacquered wood countertop. I had a choice: I could escape now with my dignity and go find Whitney, who was likely tearing it up somewhere on the Lower East Side. Or I could give Brandon from Brooklyn the benefit of the doubt, and nurse another drink while I waited for him to arrive. I swiped through his profile photos and felt giddy at the sight of his pouty lips and deep-set eyes.
"Sure, I'll have another." Yeah, he was probably just running late. After all, this was New York. There were a million obstacles that could be preventing him from getting here on time: train malfunctions, traffic snarls, police investigations shutting down major thoroughfares. I needed to stop being so cynical.
Still, Whitney's words echoed in my head: Don't put all your eggs in one basket. So I fired up the Fluttr app and checked to see if there were any potential love interests in the immediate vicinity.
Fluttr was the dating app of choice these days. There wasn't anything particularly special about it—it worked just like every other dating app I'd ever used: post a couple of not-terrible photos. Enter your name, age, and location. Then swipe through a seemingly infinite pool of available men. A left swipe meant no, a right swipe meant yes, and if you swiped right on a guy who swiped right on you, you could message each other through the app. Simple, straightforward, and not at all original, but for some reason, it was hugely popular.
There were more people signed up for Fluttr than any other dating app in the city.
So far, I hadn't had much luck with it. Most of my matches led to disappointing first dates, endless go-nowhere in-app messaging, or the occasional unsolicited dick pic. But with so many guys to choose from, I was sure Mr. Right was only one swipe away.
"Here you go." The bartender set my drink down on a fresh cocktail napkin. The first sip made my head swim. Time to get to swiping.
Bachelor number one was shirtless. Swipe left.
Bachelor number two was slamming a beer bong. Swipe left.
Bachelor number three was sandwiched between two bikini-clad women. Swipe left.
Finally, hope appeared in the form of Joe, 25, from Murray Hill. Hazel eyes, thick black hair, and the perfect amount of five o'clock shadow. No booze or half-naked babes to be seen. And he was wearing a sweater. Swipe right.
Digital confetti rained down from the top of my screen. Fluttr proclaimed: It's a match!
"Melanie?"
Aha! My patience and faith were rewarded. I quickly switched off my phone and swiveled toward the sound of his voice. But the guy slipping onto the barstool beside me wasn't Brandon from Brooklyn. It was Alex Hernandez, the new guy at my office, and a fine specimen of manhood.
---
What do you think about this review?
Comments
No comments posted.

Registered users may leave comments.
Log in or register now!