"FBI Agent Nell Flynn never thought that one day would have to investigate her own father..."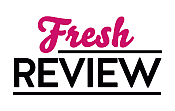 Reviewed by Magdalena Johansson
Posted July 11, 2019

Thriller Psychological | Women's Fiction Psychological
FBI Agent Nell Flynn has returned home for the first time in many years. The reason is a very somber one: her father Homicide Detective Martin Flynn has died in a motorcycle accident. Now she's there to spread his ashes and see what to do with what her father left behind. What she didn't expect was to be roped into a murder investigation that seems to point to her father being the culprit. Now, she must either clear her father's name or accept that he was a cold-blooded serial killer who may even have killed her mother.
As a big fan of crime novels featuring FBI agents, GIRLS LIKE US was a little bit of a letdown. I think my main problem was the fact that I found no connection with Nell Flynn; she was just not a character who interested me that much. Lots of characters I read about in books have a broken childhood and tragic events in their pasts, so I want something that makes the main character appeal to me. Nell Flynn, alas, felt like a very bland character, which meant that I just couldn't find much interest in her hunt for the truth. It didn't help that the book offered a very predictable story. Nevertheless, if you, like me, enjoy novels focusing on an FBI agent hellbent on finding out the truth, and you aren't disheartened by my reservations about the book, then go for it. I read a lot of crime novels and just can't like them all. This is the first book I've read by Cristina Alger and I wouldn't mind reading something else to see if the story would fit me better because GIRLS LIKE US was well-written.
SUMMARY
From the celebrated and bestselling author of The Banker's Wife, worlds collide when an FBI agent investigates a string of grisly murders on Long Island that raises the impossible question: What happens when the primary suspect is your father?
FBI Agent Nell Flynn hasn't been home in ten years. Nell and her father, Homicide Detective Martin Flynn, have never had much of a relationship. And Suffolk County will always be awash in memories of her mother, Marisol, who was brutally murdered when Nell was just seven.
When Martin Flynn dies in a motorcycle accident, Nell returns to the house she grew up in so that she can spread her father's ashes and close his estate. At the behest of her father's partner, Detective Lee Davis, Nell becomes involved in an investigation into the murders of two young women in Suffolk County. The further Nell digs, the more likely it seems to her that her father should be the prime suspect--and that his friends on the police force are covering his tracks. Plagued by doubts about her mother's murder--and her own role in exonerating her father in that case--Nell can't help but ask questions about who killed Ria Ruiz and Adriana Marques and why. But she may not like the answers she finds--not just about those she loves, but about herself.
---
What do you think about this review?
Comments
No comments posted.

Registered users may leave comments.
Log in or register now!