"Brides in 1800 England"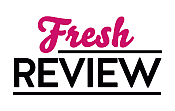 Reviewed by Kim Roller
Posted July 5, 2019

Romance Historical | Inspirational Romance | Inspirational Historical
THE REGENCY BRIDES COLLECTION is an anthology of seven Regency era books of love between women who are tougher and feistier than their would-be husbands think. This collection made me laugh and shed a tear when I read these stories. The books seemed to have a connection whether intentional or not, either physical or mental scars from the war, or a villain to keep the lovers apart, or I noticed the same names showed up in different stories.
First Comes Marriage by Amanda Barratt June 1811
Charity Stanwood makes a mistake that makes the ton start to talk. Luke Warren is a ship's Captain ready to head back his duty. When Charity's father makes Luke's father a business arrangement that would cancel their debt to him. Luke is furious to have to marry Charity. After the ceremony, he immediately leaves for his ship not seeing Charity again for three years. In that time, they have both found God and Luke is injured and realizes he needs to make amends. He takes Charity back to his home in the country where they try to make their marriage work and rebuild his home.
Masquerade Melody by Angela Bell June 1819
Adelaide Langley is a chaperone to her very difficult and demanding cousin Lydia, while she is spending the summer with the Prince Regent in his Pavilion in Brighton. Lord Glenmire is a favorite of the Prince and is supposed to write an aria about the Prince and Waterloo by the Masquerade Ball at the end of the summer. Walter is looking for someone to sing his aria that he has trouble writing and discovers Adelaide, who is reluctant to sing publicly. Lydia causes trouble with the arrangement.
Three Little Matchmakers by Susan Dietze Summer 1817
Caroline Dempsey is seeing her childhood friend Henry Graves for the first time in a year when she brings his nieces and nephew to live with him. He has changed from the boy she remembers. She knows that they can never be together because he's an earl and she's a governess. The children keep eavesdropping and then trying to make their uncle happy by recreating memories of him and Caroline from their childhood, to keep him from sending them away to school and to marry him to Caroline. After the children disobey one more time, Henry yells at them and thinking that he won't be able to stay calm around them decides to leave the house. But when the children go missing the next morning and his nephew is trapped in an abandoned building he realizes that he can be mad without being like his father.
The Gentleman Smuggler's Lady by Michelle Griep Spring 1815
Helen Fletcher is coming home to take care of her ill father. Isaac Seaton is stealing the cargo from the ship she just arrives on. Helen fights back, and Isaac likes her courage. When she would be attacked by longshoremen coming out of the local pub, he grabs her and carries her to a respectable inn where he safely leaves her. A few days later Isaac's sister leaves them provisions and meets Helen and invites her to supper. When she goes and realizes that Issac is the same man who took the cargo, she thinks about turning him in. When he talks her into going for a ride the next day to show her why he was stealing, she agrees to go. Instead of turning him in, they begin to get closer. When Issac is ordered to help the local revenue officer to help him catch the smugglers with a trap, complications arise. While leaving to help his friends, Helen sees him and follows and gets thrown from her horse and is injured. Issac ends up helping his friends and saving Helen.
When I Saw His Face by Nancy Maser August 1807
Esther's spoiled step-daughter just got married, and she's alone for the first time in years and enjoying that fact. Esther isn't ready for Chester to propose and doesn't know what to tell him. When he asks, she says she'll think about it, but when Chester presses her, she says yes. On her way to visit her dead husband's grave to think about the proposal, she comes across a man whose carriage wheel breaks in front of her. Esther has immediate feelings for him and starts daydreaming about him figuring she won't see him again. When she makes her weekly visit to her friend Verd there, he is. He is her nephew come to visit. Esther knows she should tell them that she's betrothed but is so attracted to Henry Waters that she doesn't say anything; When the local gossip starts spreading rumors about her and Henry she tries to keep all under control but it doesn't work out.
The Highwayman's Bargain by Mary Lu Tyndall April 1811
Sophia Crew is on her way to live her dream as the wife of a nobleman. Being a Yeoman farmer's daughter, she is also trying to save her family farm and her mother's life by getting her the care she needs. Nash Barrett is her childhood friend and has been away for six years. While on their way to London for the wedding activities, the coach is stopped by a highwayman. He takes Sophia and kidnaps her taking her to a cottage where it's revealed to be Nash. He wants to talk her out of marrying her fiance because he knows what he's really like. Nash and Sophia make a bargain that he hopes will change her mind.
Jamie Ever After by Erica Vetsch March 1813
Jamie and Polly are best friends and are embarking on their first season. Before they do, they go on one last adventure together, boating on the canal. But when the boat ends up sinking and they are trying to figure out a way to get home without scandal. Polly's brother shows up because she was seen sneaking out. William is attracted to Jamie but doesn't remember meeting her. Jamie has been in love with him since she was 14. That night they come together a couple of times at both women's debut ball. Seeing Jamie, William's heir, wants her and is going to marry her any way possible. Knowing his cousin so well Polly warns Jamie and goes to her brother asking him to marry her, so she's safe. William proposes but is unsure about their marriage due to his war injuries.
All in all, THE REGENCY BRIDES COLLECTION is great collection of stories of romance I can recommend.
SUMMARY
Romance is a delicate dance bound by rules and expectations in Regency England...
Seven couples must navigate society's gauntlet to secure the hand of true love....

Charity and Luke are strangers who were forced to marry three years ago.
Adelaide and Walter share a love of music and disdain for elitism.
Caroline and Henry are thrown together by three orphans.
Helen and Isaac harbor his unlikely secret.
Esther is empowered to choose between two men.
Sophia is determined not to choose a man like Nash.
Jamie and William face a daunting London season together.

Will their faith grow and love prevail in a time when both were considered luxuries the elite could not afford?
---
What do you think about this review?
Comments
No comments posted.

Registered users may leave comments.
Log in or register now!