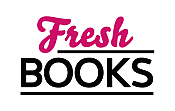 Your starred reads for December are here!
"How far would a mother go to protect her son?"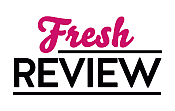 Reviewed by Magdalena Johansson
Posted July 4, 2019

FBI agent Stephanie Maddox's world turns upside down when she finds a gun hidden in her son Zachary's closet. It gets even worse when a colleague of her tells her that her son is involved with a terrorist group. She can't believe it, but how well does she know her son? For most of his life she has been prioritizing her job most of the time, and now she is worried that she doesn't know the young man he has become. Could he really be a treat to the country? And what should she do if he is?
KEEP YOU CLOSE is the second book I've read by Karen Cleveland. Her debut book NEED TO KNOW is a fabulous thriller and I was really looking forward to reading this book. Sadly I have to admit that the story in this book just didn't match up to the one in NEED TO KNOW. The book had a strong beginning, and I thought for over half the book that it would be a good read even if it didn't rock my socks the way the first book did. However, somewhere along the way, I found myself more and more uninterested in the plot and frankly quite annoyed with Stephaine Maddox. She was never really likable from the beginning, but over time she just got worse and worse. As a character she is pretty egotistical and the flashbacks to Zachary's upbringing makes it not especially surprising if her worst nightmare is true. I always got the feeling that it was "me me me" with Stephaine all the time. Sure, she loved her son, but her work was way more important. As for the plot, it started off good, but I found myself getting more and more disinterested as the story progressed and the last twist never really shocked me. On the plus side, the book was easy to read, and I pretty much breezed through it. It's a so-so book and I much prefer the first book. I recommend reading that one before reading this one.
SUMMARY
A woman must confront her sense of right and wrong when the one person she loves most is accused of an unimaginable crime. From the New York Times bestselling author of Need to Know. . . .
A strange sensation runs through me, a feeling that I don't know this person in front of me, even though he matters more to me than anyone ever has.
Stephanie Maddox works her dream job policing power and exposing corruption within the FBI. Getting here has taken her nearly two decades of hard work, laser-focus, and personal sacrifices—the most important, she fears, being a close relationship with her teenage son, Zachary. A single parent, Steph's missed a lot of school events, birthdays, and vacations with her boy—but the truth is, she would move heaven and earth for him, including protecting him from an explosive secret in her past. It just never occurred to her that Zachary would keep secrets of his own.
One day while straightening her son's room, Steph is shaken to discover a gun hidden in his closet. A loaded gun. Then comes a knock at her front door—a colleague on the domestic terrorism squad, who utters three devastating words: "It's about Zachary." So begins a compulsively readable thriller of deception and betrayal, as Stephanie fights to clear her son's name, only to expose a shadowy conspiracy that threatens to destroy them both—and bring a country to its knees. Packed with shocking twists and intense family drama, Keep You Close is an electrifying exploration of the shattering consequences of the love that binds—and sometimes blinds—a mother and her child.
---
What do you think about this review?
Comments
No comments posted.

Registered users may leave comments.
Log in or register now!