"Lena Stillman gets a message from a dead man..."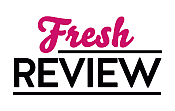 Reviewed by Magdalena Johansson
Posted July 4, 2019

Lieutenant Lena Stillman is stunned when she receives a message from a man she thought was dead. She's working in Alaska as a code-breaker and now her old lover Bill wants her to come to Siam. Not only that, he may be able to help her locate Corporal Link Hughes who she felt she betrayed. Now it seems that Bill knows where Link is. But what are his motives? And can she abandon her position in Alaska? What will her boss, spymaster Miss Maggie, say about that?
DOUBLESPEAK is the sequel to SPEAKEASY which I have not read. Reading this book made me wish I had done so, because I had some trouble both warming up to the characters and the story. This could be just me, but I often felt, while reading this book, that the writing made me sleepy. It lacked a good pace and I just felt that the story never really got interesting. It plowed on and I felt that I couldn't connect at all with what was going on. The story just didn't comes alive for me.
I would say that if you loved the first book, then you probably will find this book entertaining since you have bonded with the characters. On paper, the book sounds good - code-breaking, spies, post-WW2 and a story set in both Siam and Alaska. I wished that I had enjoyed the story but, alas, I was not the right reader. But, if this story's blurb speaks to you, then I do recommend checking out the book. However, reading the first book may be best in order to really get to know the characters.
SUMMARY
The followup to the literate and action-packed historical thriller Speakeasy, Doublespeak finds plucky protagonist Lena on a journey back to her past.
Lieutenant Lena Stillman has been left, nearly alone, on her code-breaking mission in remote Alaska. World War II has been over for a month, but due to crimes committed a lifetime ago, Lena is still under the control of the powerful Miss Maggie.
Shaken by her role in the disappearance of Corporal Link Hughes—and by her own misjudgment of his character—Lena yearns for an opportunity to redeem them both. Then she receives a shocking message containing Link's potential location: Siam. Embarking on a clandestine rescue mission to Bangkok, Lena is reunited with shadows from her past—including loyal friend Byron who is eager to escape his safe, dull life and the attractive yet dangerous "William Yardly." As personal and political allegiances shift in the postwar maelstrom, it seems impossible to know who is good or bad, innocent or culpable and whether they are motivated by love or revenge.
Overlaying rich historic detail and an intricate plot, Doublespeak is an entrancing sequel to Alisa Smith's first novel Speakeasy, which received the honor of being a Walter Scott Prize Academy recommended book of 2018.
---
What do you think about this review?
Comments
No comments posted.

Registered users may leave comments.
Log in or register now!