"Jazz and Luther makes an unexpected discovery in an abandoned building..."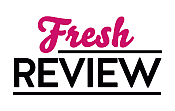 Reviewed by Magdalena Johansson
Posted July 3, 2019

I will fully admit, that once again, the dog on the cover made me want to read this novel. Well, it's not that simple, but I do have a fondness for crime stories that feature dogs. Jazz Ramsey works as an administrative assistant at an all-girls school. However, she also trains cadaver dogs to find bodies, and that's what we see her doing in this book. Jazz is out training with Luther at an abandoned building, however, she never expects Luther to find a body, nor did she expect to recognize the dead girl. To make the situation worse, her ex-boyfriend is the lead detective on the case. Since the dead girl is someone Jazz knew, she starts to investigate the case herself...
THE SCENT OF MURDER is the first book in the Jazz Ramsey series. This is the first time I've read any books by Kylie Logan and I found this book to be an enjoyable read. Perhaps because I read a lot of crime novels, I found the plot easy to figure out. There are some red herrings along the way, but I suspected how things would end early on. However, I still found THE SCENT OF MURDER to be quite pleasant to read with Jazz playing "Miss Marple" among the dead girl's friends and family, etc. Also, I did like Jazz as a character; she's been through some recent losses and spending time with her old lover is puts a strain on her. While I do prefer my books to have a little more depth to them, this was a quick read, and I did like how things came together in the end. I'm looking forward to the next Jazz Ramsey book to see what these characters will get up to next.
SUMMARY
First in a new series from national bestselling author Kylie Logan, The Scent of Murder is a riveting mystery following Jazz Ramsey as she trains cadaver dogs.
The way Jazz Ramsey figures it, life is pretty good. She's thirty-five years old and owns her own home in one of Cleveland's most diverse, artsy, and interesting neighborhoods. She has a job she likes as an administrative assistant at an all-girls school, and a volunteer interest she's passionate about—Jazz is a cadaver dog handler.
Jazz is working with Luther, a cadaver dog in training. Luther is still learning cadaver work, so Jazz is putting him through his paces at an abandoned building that will soon be turned into pricey condos. When Luther signals a find, Jazz is stunned to see the body of a young woman who is dressed in black and wearing the kind of make-up and jewelry that Jazz used to see on the Goth kids back in high school.
She's even more shocked when she realizes that beneath the tattoos and the piercings and all that pale make up is a familiar face.
The lead detective on the case is an old lover, and the murdered woman is an old student. Jazz finds herself sucked into the case, obsessed with learning the truth.
---
What do you think about this review?
Comments
No comments posted.

Registered users may leave comments.
Log in or register now!