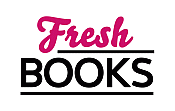 Spring for these books in March
"A century-old war may be ending if enemies can work together."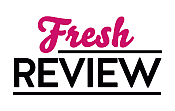 Reviewed by Magdalena Johansson
Posted July 3, 2019

Kalyazin and Tranavia have been at war for a century and now it seems that there may be a chance to end it all. Nadya lives in Kalyazin and she has the gift of speaking to all the gods. She managed to escape when the monastery she lives in is attacked and she teams up with Malachiasz, a boy from Tranavia. Malachiasz may be from Tranavia but, like Nadya - does he want to kill the king of Tranavia and end the war? The real question is, will this fragile alliance manage to hold all the way? Meanwhile, Serefin, a young prince who has spent years fighting is now realizing that the true threat to him is not far away, but at home.
I had really looked forward to reading this book for a long time. Now, I should have thought to check into the book more before I decided to read it. YA isn't my favorite genre. Still, now and then I read a really good YA novel and I read some pretty awesome YA fantasy books while growing up that I still love. However, Wicked Saints is a book that ultimately just didn't rock my world and it all boils down to the fact that the characters didn't do a thing for me. I love reading fantasy books, but I do want the characters' trials and tribulations to matter for me. I felt nothing for Nadya, Malachiasz, Serefin or any of the other characters. They all suffer from being too stereotypical and frankly boring. All through the book I just felt that I've read similar books that were way better. I never felt that this is a book that I could truly immerse myself in. And then we have the instalove. Sorry, but it was laughable to read how two of the characters that should hate each other secretly started to feel different towards each other. This could be cute, and plenty of readers will love it. Me, not so much.
So, all in all, I would say that I was not the right reader. I've read so many fantastic fantasy novels that I've set the bar pretty high. Also, I'm not a big fan of a group of teenagers or youths out to save the world or the kingdom. I do like a mix of ages. Sometimes I thought that the characters in this book were quarreling children in a desperate need of an adult to tell them to go to their rooms. All this aside, if you feel that this book speaks to you, you love instalove, magic, and enemies that have to work together? Then, go for it.
SUMMARY
In this stunning Joan of Arc inspired debut, a peasant girl who can speak to the gods must find a way to work with a deadly adversary to turn the tide of the war and assassinate the mad king

When Nadya prays to the gods, they listen, and magic flows through her veins. For nearly a century the Kalyazi have been locked in a deadly holy war with Tranavian heretics, and her power is the only thing that is a match for the enemy's blood magic. But when the Travanian High Prince, and his army invade the monastery she is hiding in, instead of saving her people, Nadya is forced to flee the only home she's ever known, leaving it in flames behind her, and vengeance in her heart.

As night falls, she chooses to defy her gods and forge a dangerous alliance with a pair of refugees and their Tranavian blood mage leader, a beautiful, broken boy who deserted his homeland after witnessing his blood cult commit unthinkable monstrosities. The plan? Assassinate the king and stop the war.

But when they discover a nefarious conspiracy that goes beyond their two countries, everything Nadya believes is thrown into question, including her budding feelings for her new partner. Someone has been harvesting blood mages for a dark purpose, experimenting with combining Tranavian blood magic with the Kalyazi's divine one. In order to save her people, Nadya must now decide whether to trust the High Prince – her country's enemy – or the beautiful boy with powers that may ignite something far worse than the war they're trying to end.
---
What do you think about this review?
Comments
No comments posted.

Registered users may leave comments.
Log in or register now!