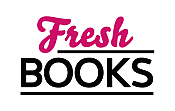 October ushers in great books with holiday themes!
"The perfect summer book to keep kids busy and happy"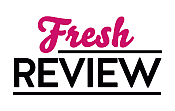 Reviewed by Clare O'Beara
Posted June 23, 2019

Non-Fiction Entertaining | Childrens
With a subtitle like, A Kid's Guide to Building and Exploring in the Great Outdoors, you can be sure this book will come in useful over summer. STICKS AND STONES are readily available play materials, they don't need to cost anything except a little time, and the energy expended in gathering and constructing makes the activity almost a sport.
If you weren't a Guide or Scout, or you've forgotten, you will be surprised and delighted by the contents of this helpful, creative handbook. The big full colour photos are an inspiration by themselves! Parents and teachers will be interested to see thirty activities which are explaining and using the principles of STEM or STEAM, which are becoming buzzwords in education. Science, Technology, Engineering, Art, Maths. Well, how does a tripod stay up? How does a well-made raft float and carry weight?
Another important factor which is explained right at the start, is that kids today have more inclination to stay indoors, looking at screens, following someone else's creative work. The whole getting outdoors idea means they have unstructured play time, and have to use their bodies and develop skills like motor and dexterity skills. They should also learn to express creativity with a whole pile of sticks and some great starter ideas. I would also remark on the teamwork needed to construct some of these projects. Co-operation works better than squabbling.
Nature has dangers and nuisances, such as water and insect bites, and the author Melissa Lennig recommends supervision of the kids, especially when tools or campfires are involved. Her own children giggled and enjoyed all the activities. She provides a list of what should be in a small survival pack to carry outdoors. Melissa is from upstate New York, took a Masters Degree in counselor education, and now lives with her family in Columbus, Ohio.
One of the simplest constructions is a tripod; this introduces knotting, and uses given are hanging a pot over a campfire, growing beans, and making pendulum art. Making a bird table or bug hotel teach nature appreciation, as does damming a stream which also teaches engineering. As the book goes on the projects, become a little more complex, requiring more time and teamwork, but they should all be done in a couple of hours. I love it, and think of the fun family photos this book STICKS AND STONES could provide.
SUMMARY
Sticks and Stones presents a treasure trove of building and engineering ideas for children to employ in the great outdoors using the materials made readily available to them, from cabins and tipis to bridges and dams. Many smaller scale projects are included, too—such as how to make ochre paint with shale, make a fishing pole, and carve a marshmallow roasting stick.
Opportunities and materials for constructive play exist everywhere in nature. Author Melissa Lennig (of the blog Fireflies and Mud Pies) introduces today's screen-overloaded kids to this world of fun waiting just outside the door. Whether camping or hanging out in the back yard, children will marvel at the wonderful, useful tools and playthings they can create with natural objects.
Sticks and Stones details various designs for the ever-popular fort (cabins, tipis, survival shelters, etc.) and also covers structures such as bridges, fences, and dams, while explaining the STEAM principles behind each.
In addition to structures, there are other ideas and projects for camping and the backyard, like a fire ring (explaining the types of fires, airflow, and safety), the always useful tripod, a travois, a rock garden, and toy boats. Along the way, there are multi-leveled reading opportunities in the form of quick features on considerations like mindfulness, campfire safety, mini STEAM design challenges, and more.
Sticks and Stones is an essential resource for every junior outdoor adventurer.
---
What do you think about this review?
Comments
No comments posted.

Registered users may leave comments.
Log in or register now!