"The cranberry harvest helps a young widow come to terms with grief"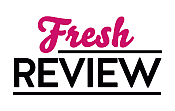 Reviewed by Clare O'Beara
Posted June 23, 2019

Amish | Inspirational Romance | Romance
Ruth Neufeld is Irish, and she married a good man; one who cared for orphans in the Colombian mountains she visited. But he's been killed in a terrorist atrocity, and she's staring at the walls of his family's stone church in the Wisconsin Mennonite community. At this point, cuddling her children, missing Chandler terribly, she can't imagine HOW THE LIGHT GETS IN to life ever again.
Ruth's in-laws manage a cranberry farm, and while this is far from anything the bereaved mother has known, she decides to stay awhile. Her insecurity and lack of knowledge about customs are easily overcome by helping women make apple pies, helping men feed Clydesdales; all cousins and neighbours of her husband. The children Sophie and Vi need time and peace, and she has no idea how she would support them in the world of work. But maybe she doesn't have to. The boggy ground and cranberry harvest can always do with more hands. In particular, Chandler's first cousins Laurie and Elam make the family welcome. Laurie demonstrates the secrets of baking, while Elam is very shy but his presence is reassuring. As a further tragedy, Chandler senior was killed in the same blast, and his widow Mabel is also here trying to make herself feel useful.
Interspersed we get letters six years old. The slums of Bogota are rife with inequality, and Chandler's public service job pays just enough to keep the family. I confess I didn't read these closely; they're in italics, which are hard on the eyes, and since I knew the outcome I was more interested in the present story. But it turns out, that story hasn't ended.
I learned a great deal about cranberry farming and wet or dry harvesting, the uses for the crop and so on. Author Jolina Petersheim tells us that she researched the story in person. And then I had to visualise the women workers with white kaaps on their heads, hear the jingle of the horse harness, the glug, and swish of water, feel the ache and strain of shoulders working rakes and baskets for a long day. After all that, the good folks have a party; in a barn, scented with cedar, beeswax, and bread. For anyone who enjoys a women's fiction story full of atmosphere, culture contrast, and emotions, I can't think of a better book to read than HOW THE LIGHT GETS IN. Just as, if someone had suffered the kind of shattering loss described, I can't think of many better places to retreat to while their heart and soul mended.
SUMMARY
From the highly acclaimed author of The Outcast and The Alliance comes an engrossing novel about marriage and motherhood, loss and moving on.
When Ruth Neufeld's husband and father-in-law are killed working for a relief organization overseas, she travels to Wisconsin with her young daughters and mother-in-law Mabel to bury her husband. She hopes the Mennonite community will be a quiet place to grieve and piece together next steps.
Ruth and her family are welcomed by Elam, her husband's cousin, who invites them to stay at his cranberry farm through the harvest. Sifting through fields of berries and memories of a marriage that was broken long before her husband died, Ruth finds solace in the beauty of the land and healing through hard work and budding friendship. She also encounters the possibility of new love with Elam, whose gentle encouragement awakens hopes and dreams she thought she'd lost forever.
But an unexpected twist threatens to unseat the happy ending Ruth is about to write for herself. On the precipice of a fresh start and a new marriage, Ruth must make an impossible decision: which path to choose if her husband isn't dead after all.
---
What do you think about this review?
Comments
No comments posted.

Registered users may leave comments.
Log in or register now!