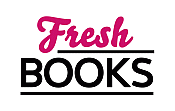 Great Summer reading - June releases
"An emotional and rewarding contemporary romance!"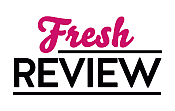 Reviewed by Danielle Dresser
Posted June 20, 2019

Sadie Gold is on the brink of her acting career finally taking off. For years she's been typecast after playing a spoiled rich girl on a popular Chicago-based soap opera, and to be fair, Sadie's character's life - privileged, pampered, and posh - wasn't too far off base from her actual upbringing. But this action film with a dynamic and career- changing story arc is just what she's been looking for, until she sees who the film's stunt coordinator is...
Bo Ibarra has never gotten over Sadie, his childhood and high school sweetheart, and seeing her on the set of the movie he's overseeing stunt work for brings back a lot of memories. His family still lives on and works on the grounds and stables of Sadie's family's vast estate, and Bo can't deny his feelings of never being good enough for her have ever gone away. Working together proves to be difficult, but when they hang out off set, long-buried sparks start to fly...
Vowing to keep things professional while they're working, Sadie and Bo can't deny that after years apart, there's still a deep connection between them. But with their careers - and hearts - on the line, will they make the right choices, or risk losing everything all over again?
ONCE UPON A BAD BOY, book three in Melonie Johnson's Sometimes in Love series, is an emotional and steamy contemporary romance. Sadie and Bo were each other's first loves and haven't seen each other in over a decade. As many teenage love stories and heartbreaks go, theirs is overwhelming and life-defining, neither having moved on after their breakup. And when they are forced to work together, things heat up quickly! With moments of humor, especially from Sadie's film co-star, as well as delightful interactions with Sadie's best friends, ONCE UPON A BAD BOY has an angstier feel to it than the previous two books in the series. While the hero and heroine work through their own issues, it is rewarding to watch as they decide to open their hearts to true love again.
SUMMARY
A couple rekindles their romance and gets a second chance at love after their differences tore them apart as teenagers.

NEVER SAY NEVER
Sadie Gold is ready to take her career to the next level with the role of a lifetime. Finally, she can shake her reputation as a pretty face with more wealth and connections than talent. But Sadie is not prepared for the wild turn her own life is about to take. The man in charge of training Sadie for her most demanding role yet is none other than her first real boyfriend—the one who took her heart and ran away.

WHEN IT COMES TO LOVE
Bo Ibarra is as good-looking and irresistible as ever. Maybe even more so, now that everything once worked against them—Sadie's pampered and privileged upbringing and Bo's childhood in a family struggling to make ends meet—is in the past. But the future is still unwritten…and getting there, together, means coming clean about painful secrets and slashing through nasty tabloid rumors while trying to control the attraction that crackles between them. Maybe it's finally time for them to walk off into the sunset and into a true and lasting love?
---
What do you think about this review?
Comments
No comments posted.

Registered users may leave comments.
Log in or register now!