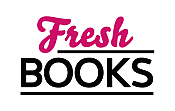 October ushers in great books with holiday themes!
"The book perfect for historical mystery fans!"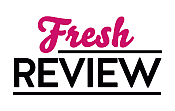 Reviewed by Magdalena Johansson
Posted June 20, 2019

London, 1860. Inspector Charles Field is convinced that the attempted assassination of Queen Victoria is part of a plot. He's not convinced that she was the intended target and that a killer is still out there hiding and planning something. He also suspects that there could be high ranking people behind it all. His investigation leads straight to the publication of Charles Darwin's very controversial On the Origin of Species. Could this book be behind it all, and why? Why would someone kill because of a book?
THE DARWIN AFFAIR by Tim Mason is perfect for fans of historical mystery novels and especially those that love conspiracy theories. I was drawn to this book because I'm one of those that love historical books like this one. Something I really enjoyed was the fact that there were so many real people showing up in this book. From Charles Field himself to famous people like Karl Marx, Charles Dickens, and of course, Charles Darwin. The story is quite interesting, though I did find that this is a book that took its time. t wasn't really a page-turner for me, and it took some time for me to take to the story. However, I found THE DARWIN AFFAIR to be very well-researched and after a while, it became more and more interesting. For me, the ending was the most interesting part. I quite enjoyed when Queen Victoria and Prince Albert were the focus while Charles Field tried to figure out if they were in danger.
SUMMARY
London, June 1860: When an assassination attempt is made on Queen Victoria, and a petty thief is gruesomely murdered moments later—and only a block away—Chief Detective Inspector Charles Field quickly surmises that these crimes are connected to an even more sinister plot. Was Victoria really the assassin's target? Are those closest to the Crown hiding something? And who is the shadowy figure witnesses describe as having lifeless, coal-black eyes?
Soon, Field's investigation exposes a shocking conspiracy in which the publication of Charles Darwin's controversial On the Origin of Species sets off a string of murders, arson, kidnapping, and the pursuit of a madman named the Chorister. As the investigation takes Field from the dangerous alleyways of London to the hallowed halls of Oxford, the list of possible conspirators grows, and the body count escalates. And as he edges closer to the Chorister, he uncovers dark secrets that were meant to remain forever hidden. Tim Mason has created a rousing page-turner that both Charles Dickens and Sir Arthur Conan Doyle would relish and envy.
---
What do you think about this review?
Comments
No comments posted.

Registered users may leave comments.
Log in or register now!