"A smashing debut that will leave readers hungry for more!"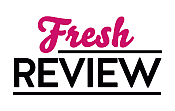 Reviewed by Jennifer Rummel
Posted June 6, 2019

Women's Fiction Contemporary | Literature and Fiction
Natalie Tan's mother died, leaving her alone in the world. As she rushes back to lay her mother to rest and deal with the aftermath, Natalie realizes that she missed home. After fighting with her mother in regards to her future as a chef, she abruptly left home and hadn't returned. After working several jobs to save up money, she failed her first year of culinary school. Since then, she's been traveling wherever the wind takes her, learning about food in the process.
Now that she's home, she's not sure what to do. She's surprised to learn that her grandmother operated a restaurant downstairs in their building. The building now belongs to Natalie. Her mother's given Natalie her blessing to reopen the restaurant. When she discovers a recipe book from her grandmother, she believes its fate.
Owning her own place has been Natalie's dream, but the neighborhood has changed. People no longer flock to the area. Natalie's afraid of failing again.
NATALIE TAN'S BOOK OF LUCK AND FORTUNE will make your mouth water while you read this second chance story. The neighborhood comes alive with the descriptions of the sights and sounds on the streets. Getting to know the neighbors will make the reader want to move to the street. The recipes in her grandmother's book cook amazing food, but they're also created to help ease the eater's troubles. Natalie works hard to spread joy and color back into the neighborhood as she learns to let go of the past, and forgive herself and her mother for their lost years. Natalie begins to understand that family comes in different forms.
A smashing debut that will leave readers hungry for more.
SUMMARY
Lush and visual, chock-full of delicious recipes, Roselle Lim's magical debut novel is about food, heritage, and finding family in the most unexpected places.
At the news of her mother's death, Natalie Tan returns home. The two women hadn't spoken since Natalie left in anger seven years ago, when her mother refused to support her chosen career as a chef. Natalie is shocked to discover the vibrant neighborhood of San Francisco's Chinatown that she remembers from her childhood is fading, with businesses failing and families moving out. She's even more surprised to learn she has inherited her grandmother's restaurant.
The neighborhood seer reads the restaurant's fortune in the leaves: Natalie must cook three recipes from her grandmother's cookbook to aid her struggling neighbors before the restaurant will succeed. Unfortunately, Natalie has no desire to help them try to turn things around—she resents the local shopkeepers for leaving her alone to take care of her agoraphobic mother when she was growing up. But with the support of a surprising new friend and a budding romance, Natalie starts to realize that maybe her neighbors really have been there for her all along.
---
What do you think about this review?
Comments
No comments posted.

Registered users may leave comments.
Log in or register now!