"A Seattle cop gets into even deeper trouble..."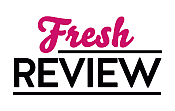 Reviewed by Clare O'Beara
Posted June 6, 2019

Well, thank you, Barry Eisler, for burning out my eyes. If that sounds like torture, don't worry; all the man did was write a book that was very, very hard to put down. THE KILLER COLLECTIVE combines characters from some of Eisler's thriller series and places them in equal danger, forcing them to combine talents against a many-headed enemy.
Livia Lone, the main character, is a Seattle cop. I like police procedural series and Livia stars in the narrow subset of anti-police procedurals since she is both a police officer and using her knowledge of procedures to commit crimes. For reasons she justifies, of course. In order to avenge the slavery and death of her sister, and her own early slavery, she now harms sex offenders, especially those targeting children. And that is what proves the inescapable lure that might get her killed.
John Rain is from another series, a hardened ex-intelligence field agent. He gets involved after a joint FBI/Seattle police investigation into online abuse poses a threat to high up staffers. Trying to remove this threat, someone calls John and asks him to kill Livia and her hacker friend and an FBI agent. John refuses, but now he knows too much so someone sends mercenaries after him. Calling on his best colleagues, John ups the stakes. He needs all the help he can get, as a large private army corporation wants to take over running wars in the Middle East, for profit (which seems to be a good way to guarantee the fighting would never end) and so they have endless staff, guns, and money to throw at this obstacle. And by now, John is curious to meet this Seattle cop.
Other books by Barry Eisler have concentrated more on the technothriller aspect, as in God's Eye which studies the surveillance situation. I found THE KILLER COLLECTIVE is more focused on weaponry, from a helicopter gunship to underground bunkers, from concealable pistols to sniper fire. The action begins in America and moves to Paris, which is visited in depth, so this is not just a quick change of scenery but a well- studied setting for the violent action. The author seldom leaves much to chance for his motley crew, and as always with thrillers, it's best not to get too attached to anyone.
Just remember to put the book down from time to time.
SUMMARY
A fast-paced, page-turning novel of betrayal, vengeance, and depraved secrets in high places from the New York Times bestselling author of the John Rain and Livia Lone series.
When a joint FBI–Seattle Police investigation of an international child pornography ring gets too close to certain powerful people, sex-crimes detective Livia Lone becomes the target of a hit that barely goes awry—a hit that had been offered to John Rain, a retired specialist in "natural causes."
Suspecting the FBI itself was behind the attack, Livia reaches out to former Marine sniper Dox. Together, they assemble an ad hoc group to identify and neutralize the threat. There's Rain. Rain's estranged lover, Mossad agent and honeytrap specialist Delilah. And black ops soldiers Ben Treven and Daniel Larison, along with their former commander, SpecOps legend Colonel Scot "Hort" Horton.
Moving from Japan to Seattle to DC to Paris, the group fights a series of interlocking conspiracies, each edging closer and closer to the highest levels of the US government.
With uncertain loyalties, conflicting agendas, and smoldering romantic entanglements, these operators will have a hard time forming a team. But in a match as uneven as this one, a collective of killers might be even better.
---
What do you think about this review?
Comments
No comments posted.

Registered users may leave comments.
Log in or register now!