"A mother's love can face anything... almost anything..."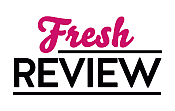 Reviewed by Helen Williams
Posted May 16, 2019

KEEP YOU CLOSE is one of those stories that will make you really think about what you would do in certain situations. This is my first time reading anything written by Karen Cleveland and I truly enjoyed the experience. Imagine an FBI agent that is responsible for upholding the law suddenly finds herself in the position of discovering evidence that shows her teenage son involved in some criminal activity. This story is about deception, betrayal, conspiracy, and family drama. Karen Cleveland will keep you on your toes trying to guess what is really going on.
Stephanie Maddox has worked hard and sacrificed a lot to finally get her dream job with the FBI. One of those sacrifices is the personal relationship between her and her son Zachary, who is now a teenager. Being a single parent while working a demanding job causes Stephanie to miss out on special events with Zachary. Stephanie has kept an explosive secret from her past from Zachary and her mother because she was trying to protect Zachary. But keeping that secret comes with some devastating consequences that lead to Stephanie realizing that Zachary is also keeping secrets.
When Stephanie finds evidence in Zachary's room that points to him being involved in some criminal activity she will do whatever it takes to clear him. When Stephanie starts trying to prove Zachary's innocence there will be a can of worms opened up that has ties to terroristic threats that will lead to murder and mayhem. During this rollercoaster ride Stephanie will learn things about herself, her relationship with her mother as well as her relationship with her son.
At the conclusion of this novel, Stephanie will learn some unknown truths. What will she do with this new information? KEEP YOU CLOSE is a compelling story about the binding love between a mother and her son and how far she will go to protect him.
SUMMARY
A woman must confront her sense of right and wrong when the one person she loves most is accused of an unimaginable crime. From the New York Times bestselling author of Need to Know. . . .
A strange sensation runs through me, a feeling that I don't know this person in front of me, even though he matters more to me than anyone ever has.
Stephanie Maddox works her dream job policing power and exposing corruption within the FBI. Getting here has taken her nearly two decades of hard work, laser-focus, and personal sacrifices—the most important, she fears, being a close relationship with her teenage son, Zachary. A single parent, Steph's missed a lot of school events, birthdays, and vacations with her boy—but the truth is, she would move heaven and earth for him, including protecting him from an explosive secret in her past. It just never occurred to her that Zachary would keep secrets of his own.
One day while straightening her son's room, Steph is shaken to discover a gun hidden in his closet. A loaded gun. Then comes a knock at her front door—a colleague on the domestic terrorism squad, who utters three devastating words: "It's about Zachary." So begins a compulsively readable thriller of deception and betrayal, as Stephanie fights to clear her son's name, only to expose a shadowy conspiracy that threatens to destroy them both—and bring a country to its knees. Packed with shocking twists and intense family drama, Keep You Close is an electrifying exploration of the shattering consequences of the love that binds—and sometimes blinds—a mother and her child.
---
What do you think about this review?
Comments
No comments posted.

Registered users may leave comments.
Log in or register now!