"A fresh, cute love story"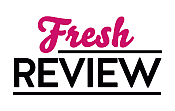 Reviewed by Bharti C
Posted May 7, 2019

Romance Contemporary | Multicultural Asian
THE BRIDE TEST is Helen Hoang's second novel after her tremendous success of a debut with THE KISSING QUOTIENT.
In THE BRIDE TEST we see a non-resident Vietnamese mom in search of a bride for her successful, yet socially different due to Autism, accountant son. Co, the Mom, is back in Vietnam interviewing girls suitable for her son, Khai Diep when she meets My aka Esme Tran at the hotel.
Soon, My, who works at the hotel where Co is meeting potential brides, impresses Co. Co offers My a summer in America to impress Khai and hopes for a marriage by the end of summer. My accepts Co's offer, seeing potential of a new life and opportunities for a better future especially for her little daughter.
Once in America, My tries to impress Khai; however along the way she tries to be more herself and is realistic about her future in America. That doesn't, though, stop her from falling for Khai.
Since our lead Khai is autistic, his emotions aren't as clear to him as I would experience them. He falls for My, is very much comfortable and almost addicted to her presence in his otherwise carefully laid out life. It was pretty intense to see how both Khai and My processed their feelings not only personally but about each other too.
Their story is subtle, and when you take a moment to think a bit deeper about it, that's when the intensity hits you. It is a beautiful story, and the Asian characters were so easy and relatable. I just wished Khai's character was better developed and presented. It was almost like what makes Khai wasn't spoken about much, just in passing references.
Overall I'd read it for its freshness, the Asian context, and influences on relationships.
SUMMARY
From the critically acclaimed author of The Kiss Quotient comes a romantic novel about love that crosses international borders and all boundaries of the heart...
Khai Diep has no feelings. Well, he feels irritation when people move his things or contentment when ledgers balance down to the penny, but not big, important emotions—like grief. And love. He thinks he's defective. His family knows better—that his autism means he just processes emotions differently. When he steadfastly avoids relationships, his mother takes matters into her own hands and returns to Vietnam to find him the perfect bride.
As a mixed-race girl living in the slums of Ho Chi Minh City, Esme Tran has always felt out of place. When the opportunity arises to come to America and meet a potential husband, she can't turn it down, thinking this could be the break her family needs. Seducing Khai, however, doesn't go as planned. Esme's lessons in love seem to be working...but only on herself. She's hopelessly smitten with a man who's convinced he can never return her affection. With Esme's time in the United States dwindling, Khai is forced to understand he's been wrong all along. And there's more than one way to love.
---
What do you think about this review?
Comments
No comments posted.

Registered users may leave comments.
Log in or register now!