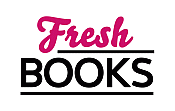 Your August adventures in reading
"An energetic and whimsical friends-to-lovers historical romance!"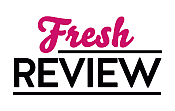 Reviewed by Danielle Dresser
Posted April 15, 2019

Lady Delilah Montebank has decided she's ready to get married. She's spent the last few years matchmaking everyone in her circle of aristocrats, and it's time to prove to herself, and her overbearing mother, that she can make the best match for herself: the most eligible bachelor of all, the Duke of Branville. Except whenever she's in the same room as the Duke, she makes a fool of herself. When her cousin tells her about a love potion, Delilah decides it's so crazy, it might actually work.
Until she accidentally gives the potion to Thomas Hobbs, Duke of Huntley. Thomas is one of Delilah's oldest and dearest friend, and has been in love with her for as long as he can remember. So when Delilah's plan goes awry, and Thomas ends up with the potion, he decides it's the perfect opportunity to confess how he really feels. Delilah has no idea how to proceed - does Thomas actually love her, or is the potion really working? And can Thomas convince Delilah she's actually the love of his life before her matchmaking plans take her from him forever?
NO OTHER DUKE BUT YOU is the eleventh book in Valerie Bowman's long-running and beloved Playful Brides series. This is an energetic, whimsical, and sweet friends-to-lovers historical romance! The set up with the love potion was a little far-fetched, but it provided an amusing way to get these two characters together. Delilah spends most of the novel concerned over the love lives of her circle of friends, so when she's finally confronted with a real love match with her friend, Thomas, she's unsure of what to do, even though it's blatantly obvious he's perfect for her. Thomas is a patient man, willing to go along with some of Delilah's outlandish ideas, but also knows she's the only woman he wants. There'a large cast of side characters, many of whom are couples from earlier books in the Playful Brides series. I haven't read all of them, and while it was nice to see so many happily married couples, it was hard to keep track of who's who. Delilah's mother was almost comically terrible, but she eventually receives her comeuppance. Recommended to historical romance fans, especially those already familiar with this series.
SUMMARY
A lady with a love potion. A Duke who takes it by mistake. Romance and mischief ensues when plans go awry in No Other Duke But You by Valerie Bowman.
SINGLE LADY SEEKS DUKE
Lady Delilah Montebank has her marital sights set on the Duke of Branville. There's just one problem: he barely knows she exists. But no matter, she's got a plan to win him over with her charm, her wit—and perhaps the love potion she has in her possession wouldn't hurt her cause...
Lord Thomas Hobbs, Duke of Huntley, thinks his best friend Delilah's quest to become a duchess is ridiculous. He's always said he'd rather give up all the brandy in London than commit to one person for life. Besides, he knows that Delilah's love potion can't possibly win over Branville…since she accidentally gave it to him instead. But perhaps this is the excuse he needs to show her he's always loved her...
Delilah can't believe she gave the potion to the wrong duke. Then again, Delilah could do a lot worse than win the hand of her handsome best friend. Could it be that the right duke has been before her eyes all along?
---
What do you think about this review?
Comments
No comments posted.

Registered users may leave comments.
Log in or register now!