"From South Africa to Canada, she rides with danger..."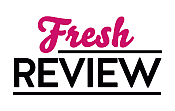 Reviewed by Clare O'Beara
Posted March 29, 2019

Coming of Age | Literature and Fiction Drama | Inspirational Mystery
This fiction tale is chilling, evocative and passionate. Also, full of horses. The time and place jump chapter by chapter between South Africa of 1962 and a year later in Ontario farmland. A professor of English who introduces himself at the start narrates his boyhood in SWIMMING WITH HORSES.
Sam Mitchell was fifteen when he failed to make the riding team for cross country eventing. Hilary Anson, a glamorous and promiscuous eighteen-year-old, meets him at a stuffy party for the wealthy folks of Kelso County. She's arrived from an English boarding school to work with horses, but her home is Apartheid-era South Africa. Hilary decides to help train Sam to ride better, including showjumping without a saddle and bridle on his willing mare Della and plunging on horseback off a rock ledge into a quarry pond. (Note to readers: this is very dangerous!)
As they chat on the rides home, Hilary lets some of her past slip. She's already experienced enough of life that she has grown up fast, and she's been loved, she's all been taken advantage of and forced to flee. Hilary also claims to have a pistol given to her by Nelson Mandela. The young Sam has never heard of the activist, so he doesn't stop to wonder why an ANC member would give a weapon to someone privileged.
The counter-narrative works well and continually raises more questions than it answers. We think we know what to expect, but other than danger and turmoil, who could know what to expect of life in South Africa during the 1960s? The young people carry the narrative and the solid background of horses works for me. The details are excellent, like the Stubben saddle, the heavy Pelham bit, the French warmblood stallion. My favourite chapter is the cross country event where Sam rides with Della. This unusual combination of story threads makes SWIMMING WITH HORSES one of the most memorable books you'll read all year, especially if you like horses.
SUMMARY
An unlikely friendship between a Canadian teenager and a South African girl sparks a journey to untangle an unsolved murder.
Eighteen-year-old Hilary Anson's startling good looks and wanton ways scandalize the denizens of sleepy Kelso County, but young Sam Mitchell is instantly enthralled by his new friend. Over one sun-soaked summer, Hilary vastly improves Sam's equestrian skills, while dropping inscrutable details about her past in apartheid-era South Africa. Mysteries mount until Hilary vanishes, leaving at least one unsolved murder in her wake. Many years and two failed marriages later, Sam sets out for South Africa, determined to crack the enigma of Hilary Anson. In doing so, he finds himself confronting a shocking secret of his own.
---
What do you think about this review?
Comments
No comments posted.

Registered users may leave comments.
Log in or register now!