"A must-read book about the president's daughter, Alice Roosevelt!"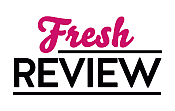 Reviewed by Magdalena Johansson
Posted March 12, 2019

Alice Roosevelt, the oldest daughter of Theodore Roosevelt, was only two days old when her mother died. Her father was unable to cope with the situation of his wife's death and handed over Alice to his sister Anna. He would later remarry and father several more children. Alice meanwhile becomes a reminder all through his life of the love he lost. Alice would fight for his love and for his attention. She became a woman that took her life in her own hands. She married the man she wanted, she fought her Roosevelt cousins when they thwarted her family's political plans. And she finally found some happiness. Alas, not everything lasts forever.
AMERICAN PRINCESS took some time for me to truly fall in love with. Not that the subject isn't interesting. Alice Roosevelt was a fascinating person. I just read a lot of books lately about the same subject; a young woman at the turn of the century or so who marries a man only to find true love later in her life. However, I will just make it clear that, despite my feeling that I had 'been there, done that' I enjoyed the book. The writing is good, really good and Alice is just the kind of woman I enjoy reading about, strong and independent. Then, came the turn somewhere along the way AMERICAN PRINCESS went from being really good to awesome. The kind of book where I must read another chapter, despite it being too late kind of situation. In other words, I became engrossed. I could hardly put the book down. It's such a fantastic book, with several heartbreaking moments.
AMERICAN PRINCESS is a must-read book for any historical fiction fans even if you never have heard of Alice Roosevelt. This is the first book I've read by Stephanie Marie Thornton, but now I must find and read her other books.
SUMMARY
Alice may be the president's daughter, but she's nobody's darling. As bold as her signature color Alice Blue, the gum-chewing, cigarette-smoking, poker-playing First Daughter discovers that the only way for a woman to stand out in Washington is to make waves--oceans of them. With the canny sophistication of the savviest politician on the Hill, Alice uses her celebrity to her advantage, testing the limits of her power and the seductive thrill of political entanglements.
But Washington, DC is rife with heartaches and betrayals, and when Alice falls hard for a smooth-talking congressman it will take everything this rebel has to emerge triumphant and claim her place as an American icon. As Alice soldiers through the devastation of two world wars and brazens out a cutting feud with her famous Roosevelt cousins, it's no wonder everyone in the capital refers to her as the Other Washington Monument--and Alice intends to outlast them all.
---
What do you think about this review?
Comments
No comments posted.

Registered users may leave comments.
Log in or register now!