"The Dutch Wife is an engrossing story about injustice"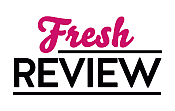 Reviewed by Magdalena Johansson
Posted February 13, 2019

Historical | Thriller Historical | Romance Time Slip
THE DUTCH WIFE is a dual storyline book. In 1943 we get to follow Marijke de Graaf as she is forced to choose between a slow death in a labor camp or join the camp brothel. She picks the later in the hope of meeting her husband who has been sent to the camp where the brothel is. Years later, in 1977 we follow Luciano Wagerer's ordeal during the Argentine Dirty War as he is arrested and thrown in a prison he most likely will never leave.
At first, there seems to be no link between the two stories; it will take a while for one to realize what binds the two stories together. I quite liked that, to speculate on what connected them. What I can say is that both stories deal with inhuman treatment and injustice. THE DUTCH WIFE is a strong book. I've never read, as far as I can remember, a book that deals with the women that worked at a brothel at a concentration camp. Nor have I read many books set in Argentina in the 70s. I was taken by both storylines, and I found the book to be very gripping.
I definitely want to read more books by Ellen Keith. I also want to read more books set in Argentina. Especially in the 70s.
SUMMARY
A sweeping story of survival during World War II
Amsterdam, May 1943. As the tulips bloom and the Nazis tighten their grip across the city, the last signs of Dutch resistance are being swept away. Marijke de Graaf and her husband are arrested and deported to different concentration camps in Germany. Marijke is given a terrible choice: to suffer a slow death in the labor camp or—for a chance at survival—to join the camp brothel.
On the other side of the barbed wire, SS officer Karl MŸller arrives at the camp hoping to live up to his father's expectations of wartime glory. When he encounters the newly arrived Marijke, this meeting changes their lives forever.
Woven into the narrative across space and time is Luciano Wagner's ordeal in 1977 Buenos Aires, during the heat of the Argentine Dirty War. In his struggle to endure military captivity, he searches for ways to resist from a prison cell he may never leave.
From the Netherlands to Germany to Argentina, The Dutch Wife braids together the stories of three individuals who share a dark secret and are entangled in two of the most oppressive reigns of terror in modern history. This is a novel about the blurred lines between love and lust, abuse and resistance, and right and wrong, as well as the capacity for ordinary people to persevere and do the unthinkable in extraordinary circumstances.
---
What do you think about this review?
Comments
No comments posted.

Registered users may leave comments.
Log in or register now!