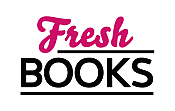 November's best reads...
"Peter Caine faces his biggest challenge when his lover is murdered..."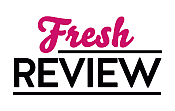 Reviewed by Magdalena Johansson
Posted February 13, 2019

Peter Caine is a merciless Manhattan defense attorney who may seem to be charming on the outside. However, beneath the mask, he is a cold and heartless man who doesn't care about other people's feelings. He doesn't even harbor any feelings for his own son Jamie, and he is less than pleased when he has to take him in after Peter's ex-wife dies. But, his life will change dramatically when his ex-lover, the daughter of the Manhattan DA is murdered and Peter is one of the suspects.
Reading a book about a sociopath was, to be honest, not a nice experience. I like to at least feel some sympathy for the main character. However, it was a nasty experience spending time inside Peter's head. Also, I had a hard time understanding why someone would find him charming. Yes, a sociopath can be charming, but he was so far from charming. Treating everyone in the book as crap that I mentally scratched my head wondering what women saw in him? In flashbacks, we can see how he met Juliette and married her. Frankly, he was so appalling that I can only think that Juliette married him because he reminded her of her own father. A man she despised. Yeah, I still can't understand what she saw in him.
As for the mystery part, the murder of Charlie Doyle. I found it very easy to figure out who had done it so no surprise towards the end of ONCE A LIAR. My main problem was how to deal with Peter being more and more a likely candidate for the murder, is he being framed or did he do it? And do I care? And, it's just my struggle with that what makes this book actually interesting. How to deal with a really loathsome main character? You usually want the person in question to innocent and proven so in the end. But, what if he's really really nasty? Yeah, let's just say that I'm still struggling a bit with the ending.
SUMMARY
American Psycho meets Behind Closed Doors in this electrifying psychological thriller, in which a high-powered sociopath meets his reckoning when he's accused of the brutal murder of his mistress.

Did he kill Charlie Doyle? And if he didn't… who did?

Peter Caine, a cutthroat Manhattan defense attorney, worked ruthlessly to become the best at his job. On the surface, he is charming and handsome, but inside he is cold and heartless. He fights without remorse to acquit murderers, pedophiles and rapists.

When Charlie Doyle, the daughter of the Manhattan DA—and Peter's former lover—is murdered, Peter's world is quickly sent into a tailspin. He becomes the prime suspect as the DA, a professional enemy of Peter's, embarks on a witch hunt to avenge his daughter's death, stopping at nothing to ensure Peter is found guilty of the murder.

In the challenge of his career and his life, Peter races against the clock to prove his innocence. As the evidence mounts against him, he's forced to begin unraveling his own dark web of lies and confront the sins of his past. But the truth of who killed Charlie Doyle is more twisted and sinister than anyone could have imagined…
---
What do you think about this review?
Comments
No comments posted.

Registered users may leave comments.
Log in or register now!