"Charlie Cates is once against disturbed by dreams of a missing child..."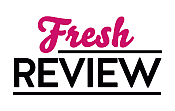 Reviewed by Magdalena Johansson
Posted February 13, 2019

In the third book about journalist Charlie Cates she goes with a gal pal to Hawaii. She needs some time away from home after newspapers have gotten to know that she has a supernatural talent; she can find lost children. And what better way is there then to accept an interview job on Hawaii? Well, she hardly has landed before she got the first dream vision of a child in trouble.
With THE BURNING ISLAND I have now read all the books there are about Charlie Cates. I do love to read mystery books that add a paranormal angle to it. That was what attracted me to the first book in the series. Charlie has been through a lot. It was after her first child had died that her "gift" manifested. She has always been keen on keeping everyone, but those very close to her, from knowing this. However, now everyone that can read knows about her ability. I think that relocating this book story to Hawaii was a brilliant move. I've not read many mystery books set on Hawaii so that made this story extra interesting to read. As the story involves children there is always a tone of sadness in her cases. It is just something really heartbreaking about reading about children going missing. The girl she tries to find has been gone for weeks. Her father thinks she has run away, but others think that she's dead. Can Charlie find her, alive?
All the Charlie Cates books can be read as stand-alone, but they are so good that I would recommend going back and start with the first book, THE GATES OF EVANGELINE to get the full back story.
SUMMARY
The newest haunting mystery from the beloved author of The Gates of Evangeline, featuring Charlie Cates, a headstrong heroine who must confront her unwanted supernatural gift and bring dark secrets to light if she ever wants to leave the Big Island . . .
Journalist Charlie Cates has always believed in facts, in what can be proved--her career depends on it. Which is why she has never truly accepted the supernatural visions that guide her to children in danger. After her work on a high-profile missing-child case brings unwanted fame, she reluctantly flees to the lush Big Island of Hawaii with her best friend, Rae. Determined to avoid her disturbing visions, Charlie begins writing what seems to be a harmless interview of a prominent volcanologist, Victor Nakagawa. But her hopes for a peaceful vacation are soon dashed by haunting dreams of a local girl who went missing six weeks earlier.
In the small and sleepy town of Kalo Valley, Charlie and Rae come to realize that even paradise has its ugly secrets, and the Nakagawa family is no exception. In order to find the missing teenager and stop a dangerous predator from striking again, Charlie is forced to embrace the gift she has always tried to conceal. Meanwhile, someone is watching her every move, and the closer Charlie gets to the truth, the more distant her chances of ever leaving the island alive.
With a deliciously eerie and fast-paced story told in vivid prose, all with an overlay of supernatural suspense, The Burning Island is a pulse-pounding mystery perfect for fans of Jennifer McMahon and Kate Atkinson.
---
What do you think about this review?
Comments
No comments posted.

Registered users may leave comments.
Log in or register now!