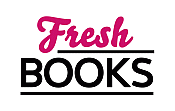 Your August adventures in reading
"A wronged mother in this Tennessee cold case"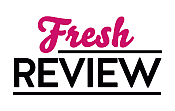 Reviewed by Clare O'Beara
Posted February 11, 2019

Mystery Pet Lovers | Mystery Woman Sleuth
Shelbyville, Tennessee, is the location for this slightly spooky mystery as journalist and cold-case resolver Olivia Honeycutt enters the world of the Tennessee Walking Horses. Everyone she meets knows more about THE WALKING HORSES than Olivia does, so non-horsey readers needn't worry that they will be lost in jargon as our heroine asks for explanations.
Olivia, who occasionally consults lingering spirits, takes on the case of Eloise Venable Freeman, who with her infant daughter, Andrea, died in a house fire tragedy thirty years ago. They lived at a stud farm and Eloise's relatives, still producing fine horses, would like some resolution, since the case was never closed.
Characters include Presley Warren, Olivia's police detective boyfriend, and her lively cat Toby, who trains his hunting skills on anything that moves. The multi- generational family at the stud farm is one haunted by tragedy, tied by their business but divided by pain and -- it turns out -- concealment. Because somebody knows how the fire started, something that puzzled even the veteran fire inspector Olivia interviews.
Among other twists the tale remarks on the outlawed practice of 'soring' or hurting the handsome horses to make them lift their feet higher in the show ring. Thank goodness, everyone we meet is far too concerned for their horses' welfare to carry out cruelty. Animal lovers will have a good time with this mystery, and if anyone is worried by consulting sad spirits, remind yourself that it is just fiction. The story THE WALKING HORSES is suitable for mature teens and adults.
Linda S. Browning, who has also written about senior sleuths Leslie and Belinda, previously looked at a case in Nashville in her 'Parlor Game Mystery' series. The next story about Olivia will focus on a cold case about a women's asylum, something that would please Nellie Bly, the first investigative journalist, who went undercover in a women's asylum. I'm looking forward to the read.
SUMMARY
It all started with a haunted Ouija board in Nashville and the cold case murder of Sophie Mathews. Then, Henry Meyer did not commit suicide in his tobacco barn in Columbia and the case went cold. When Olivia Honeycutt takes on the case of Eloise Venable Freeman, she must accept her paranormal proclivities. Eloise and her infant daughter, Andrea, allegedly died in a horrific fire thirty years ago. Her husband, David, is not satisfied with ashes. David wants answers. Olivia travels to Shelbyville, Tennessee, and the world of the Walking Horses to solve her most challenging mystery to date.
---
What do you think about this review?
Comments
No comments posted.

Registered users may leave comments.
Log in or register now!