"A traveler's worst nightmare -- trapped at a rest stop in a blizzard with criminals, but who is the criminal?"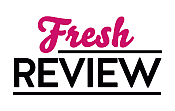 Reviewed by Magdalena Johansson
Posted January 26, 2019

Thriller Psychological | Thriller Domestic
What if you're stuck at a rest stop in a blizzard with strangers and discover a kidnapped child? You don't know who to trust and have no way to contact anyone. What would you do? What could you do?
That's the dilemma college student Darby Thorne is faced with in this fast-paced thriller. She's on her way home to see her dying mother when she has to stop at a remote rest stop in the mountains of Colorado. She can't get any cell phone reception, and there is no phone there. Just Darby and three strangers, and the kidnapped child she finds in an animal cage back in the van. But, who's the kidnapper? Anyone of the strangers could be the kidnapper, who to trust?
Taylor Adams knows how to write a suspenseful thriller that takes the reader for a ride. I was hooked from the start, and I loved how the book started off with action pretty much right from the beginning and then kept going. The bad weather, the isolation and the odd characters at the rest stop makes NO EXIT a thrilling book to read. Darby is such a fabulous character, an ordinary woman that has the impossible to save the life of a little girl.
Learn more about No Exit
SUMMARY
A brilliant, edgy thriller about four strangers, a blizzard, a kidnapped child, and a determined young woman desperate to unmask and outwit a vicious psychopath.
A kidnapped little girl locked in a stranger's van. No help for miles. What would you do?
On her way to Utah to see her dying mother, college student Darby Thorne gets caught in a fierce blizzard in the mountains of Colorado. With the roads impassable, she's forced to wait out the storm at a remote highway rest stop. Inside are some vending machines, a coffee maker, and four complete strangers.
Desperate to find a signal to call home, Darby goes back out into the storm . . . and makes a horrifying discovery. In the back of the van parked next to her car, a little girl is locked in an animal crate.
Who is the child? Why has she been taken? And how can Darby save her?
There is no cell phone reception, no telephone, and no way out. One of her fellow travelers is a kidnapper. But which one?
Trapped in an increasingly dangerous situation, with a child's life and her own on the line, Darby must find a way to break the girl out of the van and escape.
But who can she trust?
With exquisitely controlled pacing, Taylor Adams diabolically ratchets up the tension with every page. Full of terrifying twists and hairpin turns, No Exit will have you on the edge of your seat and leave you breathless.
---
What do you think about this review?
Comments
No comments posted.

Registered users may leave comments.
Log in or register now!