"This lady sleuth also handles a wrench and a blowtorch..."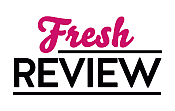 Reviewed by Clare O'Beara
Posted January 24, 2019

I've enjoyed several of these Fixer- Upper Mystery stories which revolve around Shannon Hammer, a building contract who works in Lighthouse Cove, California. Shannon keeps busy in this latest adventure when her younger sister Chloe, who left town some years ago, returns.
With a show called Makeover Madness on the popular Do-It-Yourself Network, Chloe, who left to find herself, is a minor TV star. But there will soon be A WRENCH IN THE WORKS. Chloe is full of her news, about her show which is coming to Lighthouse Cove to film the restoration of a neglected Victorian mansion, along with her cranky, unprofessional producer, Bree Bennett. Seems Chloe gets fired every other week, none of it permanent. At least she has a design book out under her own name.
First, Shannon feels inadequate when facing the prospect of a film crew and her glammed-up sister. All she's needed for years has been jeans and flannel shirts with work boots. I chuckled as I'm a practical, no make-up lady too. But with lights, close-ups, and attention to detail on the people as well as the home décor, our hardy builder doesn't want to let the family down. Next, Shannon meets Blake Bennett, her sister's co-presenter and producer Bree's ex-husband. Oh dear - no wonder the temper tantrums occur. I think this would be the worst show to work on!
Early in the morning as the crew arrives, coffee and doughnuts readily available, and the lighting is just right, things seem to be off to a good start. But shooting can't begin because a dead woman is discovered in the mansion. All the arguments behind the scenes come back to haunt the show as the Lighthouse Cove police have a murder investigation on their hands. I found the scene was really well set and like the crew, I was keen to get filming, then had to apply mental brakes at the tragic discovery.
Shannon knows some of the police from her school days and others from around town - she's stumbled upon a few murders by now, with her wide circle of contacts and locations. But the TV folks are strangers. Except for Chloe, who couldn't possibly be a suspect, could she? Perhaps the wooden siding isn't the only place where the rot set in...
Kate Carlisle keeps us guessing artfully in A WRENCH IN THE WORKS. I enjoyed all the nuances, including Chloe's meeting old enemies in town, and Shannon's ex-SEAL buddy. Fans of the series will be pleased to grab this book, and not just for the details of cleaning old paint out of spoon carvings with a blowtorch - though that's pretty cool too.
SUMMARY
Contractor Shannon Hammer has to dig through murder suspects in the latest Fixer-Upper Mystery from the New York Times bestselling author of Eaves of Destruction and Once Upon a Spine.
Don't miss the Hallmark Movies & Mystery Originals starring Jewel, based on the Fixer-Upper Mystery series!
Shannon Hammer's younger sister Chloe left Lighthouse Cove after high school to make it big in Hollywood. And she did it! For several years now, Chloe has been the co-host of a popular home repair show on the Do-It-Yourself Network. Now, after ten years, Chloe returns to Lighthouse Cove with her crew and co-host to film several shows featuring her sister Shannon, along with some special mini-segments on Victorian style and design.
But Shannon realizes quickly that things are not exactly blissful in TV land. Her sister's handsome co-host is being stalked by someone who turns out to be his estranged wife, Erica--who also happens to be the executive producer of the show. Erica's got a knack for stirring up sticky situations and when she's found dead, Chloe and the entire crew are under suspicion.
Shannon soon discovers the real reason why Chloe was so eager to move away from Lighthouse Cove all those years ago. Can Shannon figure out if that ten-year-old secret is connected to Erica's death? And can she track down the real killer before her beloved sister becomes the next victim?
---
What do you think about this review?
Comments
No comments posted.

Registered users may leave comments.
Log in or register now!