"Was she really kidnapped as a child? Who has the truth? Her family or a stranger?"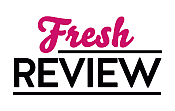 Reviewed by Magdalena Johansson
Posted January 18, 2019

Melbourne, Australia. Photography teacher Kimberly Leamy never thought that she one day would question her identity. But, when a stranger shows up telling her that she was kidnapped as a child and she's actually named Sammy Went, she doesn't believe him at first. Could her wonderful mother, who died four years earlier, have kidnapped her in the US and traveled to Australia? However, Kimberly is proven wrong and she decided to travel to Kentucky to find out the truth about her origin. But, sometimes the past is best left in peace...
Religious fanaticism. Kidnapping. Secrets. If these sound like things you like to read about, then THE NOWHERE CHILD is the book for you - beautifully written with a story that pulls you in from the start. The present-day story is interwoven with flashbacks to what really happened twenty-six years ago when little Sammy was taken. Without giving too much away, I do want to say there are some interesting twists and turns towards the end of the book.
I quite enjoyed THE NOWHERE CHILD and I'm looking forward to reading more books from Christian White.
SUMMARY
Winner of the Victorian Premier's Literary Award, The Nowhere Child is screenwriter Christian White's internationally bestselling debut thriller of psychological suspense about a woman uncovering devastating secrets about her family—and her very identity…
Kimberly Leamy is a photography teacher in Melbourne, Australia. Twenty-six years earlier, Sammy Went, a two-year old girl vanished from her home in Manson, Kentucky. An American accountant who contacts Kim is convinced she was that child, kidnapped just after her birthday. She cannot believe the woman who raised her, a loving social worker who died of cancer four years ago, crossed international lines to steal a toddler.
On April 3rd, 1990, Jack and Molly Went's daughter Sammy disappeared from the inside their Kentucky home. Already estranged since the girl's birth, the couple drifted further apart as time passed. Jack did his best to raise and protect his other daughter and son while Molly found solace in her faith. The Church of the Light Within, a Pentecostal fundamentalist group who handle poisonous snakes as part of their worship, provided that faith. Without Sammy, the Wents eventually fell apart.
Now, with proof that she and Sammy are in fact the same person, Kim travels to America to reunite with a family she never knew she had. And to solve the mystery of her abduction—a mystery that will take her deep into the dark heart of religious fanaticism where she must fight for her life against those determined to save her soul…
---
What do you think about this review?
Comments
No comments posted.

Registered users may leave comments.
Log in or register now!