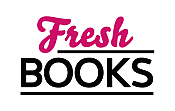 Best reads for September
"A bush pilot crashes on an Alaskan mountainside - pilot error or sabotage?"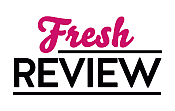 Reviewed by Clare O'Beara
Posted January 9, 2019

We start by facing the reality of a tragedy: a young woman bush pilot has crashed her small plane on a mountain in Alaska... known as THE BIG EMPTY. While accidents happen, and sometimes the relatives never get answers, one man is determined to fly out to the site himself and see if any sabotage was involved. Cowboy Decker has no reason for suspicion, just that he taught Evie Kavoonah to fly and she was in his well-maintained plane. The young Inupiat woman was engaged and expecting a baby, and she and fiancé Dr. Todd Brenner were both killed.
Cowboy and his longtime pal Nathan Active head off for the weekend to scout the site. Only, because Nathan is a family man, he has to bring his wife Grace, who is expecting, and their adopted daughter Nita. They refuse to be left out of the adventure. Nathan is Public Safety Director for the borough, which seems to equal a police officer. The scenery is majestic, the Arctic char fresh-caught and berries ripe. Downsides are mosquitoes and bears, of course, plus the ever-present threat of bad weather. We also learn about investigating a light plane crash and why evidence of sabotage had been overlooked. A few aspects did puzzle me, like why there was no permanent record of how much fuel went into the plane tanks. Someone's got to pay for it, right?
Fans of the Kate Shugak series by Dana Stabenow will be familiar with the setup, but this male investigator with his little family brings a great many additional sidelights to life in Alaska, so I find it a welcome addition. These aspects include tech smarts, veterans of desert wars coming home to snow, and inevitable domestic violence cases, but we also see teen hormones, pregnancy care, puppies and respect for elders. The majority of the story is set around the investigation in the town of Chukchi, where everyone knows everyone and newcomers have relationships with locals, but those relationships don't always last. Given the damage, we see caused by outside influences we can appreciate the quiet of the dramatic countryside.
THE BIG EMPTY by Stan Jones and Patricia Watts will absorb the reader in the search for answers, which is also the search for justice. I'd be keen to read more books in the Nathan Active series. This book is intended for adults, with some strong language and adult scenes.
SUMMARY
Police Chief Nathan Active investigates a plane crash out in Alaska's Big Empty—and what he finds there casts suspicion of murder on several locals in his small town of Chukchi.
Evie Kavoonah, a young mother-to-be, and her fiancé, Dr. Todd Brenner, are on a flight over the Brooks Range when their bush plane runs out of gas and hits a ridge, instantly killing them both. Chukchi police chief Nathan Active doubts he'll find anything amiss when his close friend, Cowboy Decker, asks him to look into the possibility of foul play. Evie was like a daughter to Cowboy, who trained her to fly, and he insists there's no way his protégée made a fatal mistake that day. Nathan reluctantly plays along and discovers that Cowboy's instincts are correct—the malfunction that led to the crash was carefully planned, and several people in the village have motives for targeting the pair.
Meanwhile, Nathan's wife, Gracie, is pregnant, but so scarred by memories of domestic abuse that she isn't sure she should have the baby. Nathan must support her and their adopted daughter, Nita, while managing an increasingly complex and dangerous murder case.
---
What do you think about this review?
Comments
No comments posted.

Registered users may leave comments.
Log in or register now!