"Can love be what saves them?"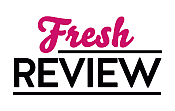 Reviewed by Gabrielle Lee
Posted January 5, 2019

THE MARRIAGE CONTRACT by Katee Robert brings us the story of three dangerous families. The families are all fighting a turf war and the alliance that a marriage between two of the families would give them a big advantage and leave the third family out in the cold. When one alliance goes wrong and another is formed the families must deal with the fallout. The head of each family treats his children differently and in the Sheridan family Callista is left being the heir. She must learn to deal with the inner workings of the life and prove that she can truly be in charge. Teague O'Malley is not the heir, but circumstances have him marrying Calista for the alliance between their families, but the Halloran's won't take this lying down and take matters in hand. Who will be left standing in the end? Can Callista and Teague actually find love?
THE MARRIAGE CONTRTACT is the first in the O'Malleys series. It is a good introduction to each of the families and their inner workings. Many of the younger generation have a different way of looking and doing things than the men who rule now and we watch as things begin to change. Callista is a strong woman and longs for a better way to do things. Teague wants out and to keep everyone of his brothers and sisters safe. The two make a good couple and find that their marriage may not be such a bad thing after all. Callista is hiding a secret though and she does not know what will happen to her once she reveals it. Teague will have to decide between Callie and family and she knows that family comes first. Yet when push comes to shove will Callista do the right thing? I was surprised at how long it took Teague to realize just what Callista's secret was, the signs were there right from the very night that they met. He continues to think and talk about it, yet he never connects the dots. So much so that it begins to get repetitive and annoying that he cannot figure it out. This is the major plotline, so I understand but, in my opinion, it made him look stupid. These characters did not really pull me in to their story. As they try to fix their problems their emotions grow, and love comes into play. It was nice to see that love can grow even in this kind of environment. I was genuinely surprised at the ending and am interested to know how the author will continue the story in the next book.
The narrator speaks clearly and at a good pace so that you are able to listen and get lost in the story.
SUMMARY
New York Times and USA Today best-selling author Katee Robert begins a smoking hot new series about the O'Malley family - wealthy, powerful, dangerous, and seething with scandal.
Teague O'Malley hates pretty much everything associated with his family's name. And when his father orders him to marry Callista Sheridan to create a "business" alliance, Teague's ready to tell his dad exactly where he can stuff his millions. But then Teague actually meets his new fiancée, sees the bruises on her neck and the fight still left in her big blue eyes, and vows he will do everything in his power to protect her.
Everyone knows the O'Malleys have a dangerous reputation. But Callie wasn't aware just what that meant until she saw Teague, the embodiment of lethal grace and coiled power. His slightest touch sizzles through her. But the closer they get, the more trouble they're in. Because Callie's keeping a dark secret-and what Teague doesn't know could get him killed.
---
What do you think about this review?
Comments
No comments posted.

Registered users may leave comments.
Log in or register now!