"You've Got Mail gets festive this holiday season!"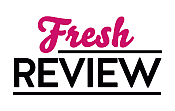 Reviewed by Jennifer Rummel
Posted November 17, 2018

Holiday | Romance Contemporary
The Heart of Christmas store has been in the Carson family for generations, but it's in serious trouble. With the new Christmas chain that opened across town, sales have been even worse this year. Angela hates the idea of losing her store, but after a dismal Black Friday, she's not sure she has much choice in the matter. Her young niece forces her to write a letter to Santa on an app. Angela pours her heart out in the letter.
Geoff loves working for his family-run business chain, Christmas Galore. It's going to be another stellar year for their business. But when his mother collapses in a restaurant, she's forced to stay in the hospital for a few days. Geoff didn't even know that she had a heart problem. His mother's forced to slow down and she's recommending he starts too. They both work too much and life is quickly passing. She makes him promise to take over the Dear Santa letters. He's reluctant at first, but does. And it surprises him how much answering these letters means to him, especially Angela's letter. Little does he know, he already met the writer of that letter. Their second meeting does not go well, but on paper, she seems perfect for him.
If you like You've Got Mail, you'll love DEAR SANTA. The major plot lines are basically the same with the addition of a few classic holiday traditions. Angela and Geoff eye each other in a coffee shop without sharing names. Both of them are smitten and hope to run into each other again. But happily ever after doesn't come quickly, once Angela realizes Geoff's last name, she wants nothing to do with him. The pair either avoid each other or argue in public - there's no in between. They can't deny the sparks between them, but their different views on Christmas seem impossible to overcome. But Christmas is a time of miracles after all...
SUMMARY
Angela Carson wants nothing more than to be the third-generation to run her family's holiday store, Heart of Christmas, successfully. They've weathered over sixty tourist seasons, major hurricanes, and urban sprawl, in their old decommissioned lighthouse. But the national chain that set up shop in their small North Carolina town of Pleasant Sands may be more than Heart of Christmas can survive.
Encouraged by her niece to ask Santa for help through the Dear Santa app, Angela gives in and lets the words fly in a way that, if Santa were real, would no doubt land her on the naughty list. What's the harm when it's just a computer-generated response?
Geoff Paisley has been at his mother's side running the mega-chain Christmas Galore for the last ten years. When his mother falls ill, Geoff promises to answer the Dear Santa letters in her stead. Soon he realizes the woman he's been corresponding with on Dear Santa is Angela. How could the woman that grates his every last nerve in person have intrigued him so deeply through those letters?
When Geoff reveals that he's her Dear Santa, will Angela be able to set aside their very public feud to embrace the magic of the holiday and possibly find true love?
---
What do you think about this review?
Comments
No comments posted.

Registered users may leave comments.
Log in or register now!