"Burns hot and doesn't disappoint!"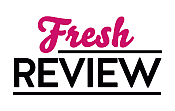 Reviewed by Annie Tegelan
Posted November 1, 2018

DIAMOND FIRE is a novella set in the Hidden Legacy world that Ilona Andrews has created. I was really excited to read this story because we get to see more of Nevada and Connor. However, in addition to their wedding preparation, there's also a bit more about another character named Catalina. Although she is a key player in the series, I never expected to see more of her in this story. But I think it was a nice touch to have more of her thoughts in this book. I would have also loved to see more moments between Nevada and Connor, but we do get a heady dose at the beginning that certainly made me smile.
I would definitely recommend this series to any lovers of Urban Fantasy or Ilona Andrews. There's great worldbuilding as well as a solid romance too, as well as a very well-rounded out storyline and cast. Andrews delivers an upbeat short story that I think readers will find intriguing, especially if you are a loyal fan of the series already. DIAMOND FIRE burns hot and doesn't disappoint, so do yourself a favor and pick up this book!
SUMMARY
Nevada Frida Baylor and Connor Ander Rogan cordially invite you to join their wedding celebration. Summoning, weather manipulation, and other magical activities strictly forbidden.
Catalina Baylor is looking forward to wearing her maid of honor dress and watching her older sister walk down the aisle. Then the wedding planner gets escorted off the premises, the bride's priceless tiara disappears, and Rogan's extensive family overruns his mother's home. Someone is cheating, someone is lying, and someone is plotting murder.
To make this wedding happen, Catalina will have to do the thing she fears most: use her magic. But she's a Baylor and there's nothing she wouldn't do for her sister's happiness. Nevada will have her fairy tale wedding, even if Catalina has to tear the mansion apart brick by brick to get it done.
---
What do you think about this review?
Comments
No comments posted.

Registered users may leave comments.
Log in or register now!