"Sweetbriars Farm seems like heaven for a horsey girl"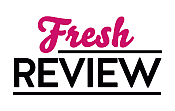 Reviewed by Clare O'Beara
Posted October 30, 2018

First in the 'Sweetbriars' series for pony loving girls is the story of how Cate Sullivan, her parents and older brother Alex, move out of Hampstead on the wealthy side of London to a farm in Devon. LEAVING THE CITY is not entirely happy for twelve year old Cate, because her best friends are now several hours away and she'll have to join a new school. But the move will give the family the freedom to open an equestrian centre at Sweetbriars Farm.
Cate has a palomino mare called Odette, well placed in showing. Cate imagines she can continue showing but when she joins the local Pony Club it turns out they don't do that, and she has to learn dressage instead. This is a good reminder that young people actually do not have much, if any, control over their own lives. I was surprised that Cate didn't ask her parents to take her around local shows; doubly so, that she never seemed keen on jumping or eventing when the land was ideal for cross- country.
Tabby and Violet are two new friends in the locality, helping to make school less lonely, but Cate wishes to still be in touch with her pals in London. A trip to the Olympia Horse Show held in London rounds off the book well by showing what an ambitious pony rider might aim to achieve.
Mainly what young riders will get from this book is a great deal of information; care of horses, how horses behave naturally, what can happen when things go wrong, riding tips, good and bad stable management contrasted; even some of the swankiest horsey gifts. I had fun reading the book and re-living my own muddy riding days. We also realise that horses are great, stalwart, friends.
Personal dilemmas are addressed, from school days to swapping only the happiest images by phone, and how to act respectful towards adults even if they don't know anything about horses. Readers will pick up good examples and can wonder what they would have done in such a situation. Girls under fourteen will love this traditional-style pony tale.
Australian author Hollie Anne Marsh supports Riding for The Disabled and a percentage of each book sale will be donated to this charity. The author spent a decade in England learning dressage, after growing up riding through the Australian bush. LEAVING THE CITY, her first full-length novel, establishes both strong characters and several ongoing situations to be concluded later in the Sweetbriars series.
SUMMARY
A Tale of Sweetbriars.
Welcome to the yard! Come and meet the girls... Cate, Tabby and Violet and their beautiful horses.
Cate is uprooted from life as she has known it. Along with her family and her gorgeous palomino show horse Odette, she moves to a charming farm deep in the English countryside.
Cate is torn. Upon moving to horse heaven, she had to leave behind her best friend Beth and her beloved horse-riding instructor Bridget. On the other hand, she has fallen in love with Sweetbriars, the farm her family has bought to make their dreams come true.
Setting up an equestrian centre at Sweetbriars is fun to Cate, but settling into a new school and having a stern Pony Club riding instructor that teaches dressage is less so. At school, Cate makes friends with Violet, who is confident and wacky, and through Pony Club she gets to know Tabby, who is sweet and popular, but hides a family secret. When the eccentric neighbour Sophia becomes a regular 'drop in' to the farm, Cate begins to learn about acceptance and what friendships really mean. The girls' lives will be intertwined in ways they could never have aimagined thanks to their shared passion for horses and Cate's determination to make Sweetbriars a success.
Will Cate ever settle into living in the countryside?
Excerpt
"When Odette reared, she was most likely trying to tell you something," mum said as she leaned on the fence of the stall. "Horses can be like children. They require loads of patience, love, and training. But mark my words… in time they will give you their trust and respect, and you will always learn something new."

Diane looked like she was about to choke on her coffee when Violet called Tabby Tabster, and Cate resisted a smile. "I will leave you poppets to get on with your horse things," Diane said in a stiff but not unfriendly voice. The girls said goodbye to Diane and rode back to the stables. On the way Tabby exasperatedly declared there was no point telling her mum anything about horses.

Spot refused a jump one day, and Violet went over the handlebars, jumping the jump for him! When Mum ran to help her, Violet began laughing and saying, "Finally, finally!" as she lay on the ground. Then she stood up and brushed the dirt off her legs. "I had to fall sometime, and now I'm a real rider. The only damage is a stain on my new jodhpurs!" This incident made Cate think Violet was a bit mad, but it also made her love her even more!
---
What do you think about this review?
Comments
No comments posted.

Registered users may leave comments.
Log in or register now!