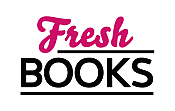 Your starred reads for December are here!
"Will Matilda find out what links her family to a young woman who lived 100 years ago?"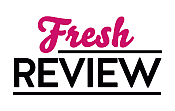 Reviewed by Magdalena Johansson
Posted October 10, 2018

Fiction Family Life | Historical
THE LIGHTHOUSE KEEPER'S DAUGHTER is a dual storyline book about two women living 100 years separate. In 1838 Northumberland, England, Grace Darling lives on the Farne Island where her father is the lighthouse keeper. Grace and her father save some shipwreck survivors during a terrible storm and that makes her celebrated all through England. In 1938, young Matilda Emmerson is sent away to Newport, Rhode Island from Ireland after becoming pregnant. She's staying with her relative, Harriet, an assistant lighthouse keeper, until the baby is born. Finding a half- finished portrait will lead Matilda to find out more about her family's history.
This is the third book I've read by Hazel Gaynor. Both THE COTTINGLEY SECRET and THE GIRL FROM SAVOY were excellent historical fiction novels, and I've been looking forward to reading this book. I also happen to love stories with lighthouses in them and that made me even more eager to read this book. Story-wise, I have to admit that I felt more interest in reading about Matilda than Grace. It could be that I was so curious to learn more about Matilda family's past and her future which made reading about Grace not as riveting. Grace is such a proper young woman, and while she is very heroic, she spends a lot of time pining after a man she can't have, and that didn't work well for me. Meanwhile, Matilda had to face the fact that she has to give up the baby she's carrying, and does she really want to do that? Not to mention Harriet, who also has an interesting and sad past...
THE LIGHTHOUSE KEEPER'S DAUGHTER is a book about women, motherhood, losing people you love, and dreaming of a brighter future. I found the book to have some really poignant moments, but I also felt that the story didn't always speak to me. However, I do think for the right reader will this book be a fabulous reading experience.
SUMMARY
From The New York Times bestselling author of The Girl Who Came Home comes a historical novel inspired by true events, and the extraordinary female lighthouse keepers of the past two hundred years.
"They call me a heroine, but I am not deserving of such accolades. I am just an ordinary young woman who did her duty."
1838: Northumberland, England. Longstone Lighthouse on the Farne Islands has been Grace Darling's home for all of her twenty-two years. When she and her father rescue shipwreck survivors in a furious storm, Grace becomes celebrated throughout England, the subject of poems, ballads, and plays. But far more precious than her unsought fame is the friendship that develops between Grace and a visiting artist. Just as George Emmerson captures Grace with his brushes, she in turn captures his heart.
1938: Newport, Rhode Island. Nineteen-years-old and pregnant, Matilda Emmerson has been sent away from Ireland in disgrace. She is to stay with Harriet, a reclusive relative and assistant lighthouse keeper, until her baby is born. A discarded, half-finished portrait opens a window into Matilda's family history. As a deadly hurricane approaches, two women, living a century apart, will be linked forever by their instinctive acts of courage and love.
---
What do you think about this review?
Comments
No comments posted.

Registered users may leave comments.
Log in or register now!